The Top Christmas Markets in Europe's Student Cities
The Top Christmas Markets in Europe's Student Cities main image
Europe in the winter is a series of sparkling lights, delicious food and of course, Christmas markets. Whether you love ice skating, shopping, gorgeous architecture or just relaxing with a glass of mulled cider, Europe's Christmas markets have something for everyone.
We have devised a list of some of Europe's greatest Christmas markets this year, including markets in Munich, Warsaw, London, Budapest, Copenhagen, Paris, Madrid, Zurich, Amsterdam and Vienna– all of which are featured in the Best Student Cities 2019 ranking.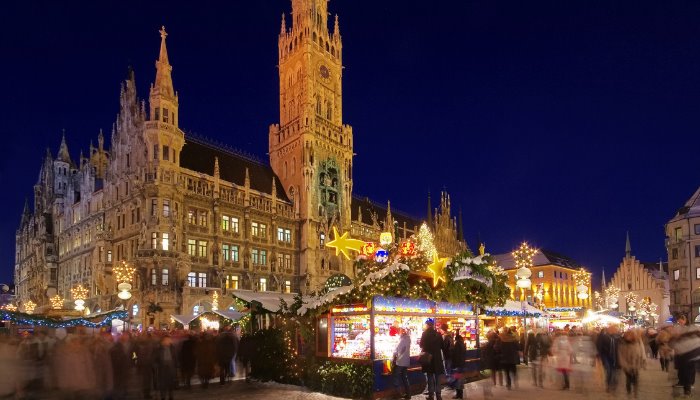 Germany is arguably the most well-known location for Christmas markets, with many of the country's cities transforming into winter wonderlands – and Munich is no exception. Germany's third largest city is host to some of the best Christmas markets in the world. You can visit Munich's Christmas Market in Marienplatz, set against the background of the neo gothic town hall, which plays live advent music every evening at 5.30pm from the balcony, and a Christmas tree with approximately 2,500 lights.
Visitors can also enjoy Germany's largest manger market at Neuhayser Strasse, which features 'Fatschnkindl', a pastry shaped like baby Jesus in the manger. Alternatively, Wintertollwood is a Christmas market with a range of lively concerts, illuminated tents and plenty of food.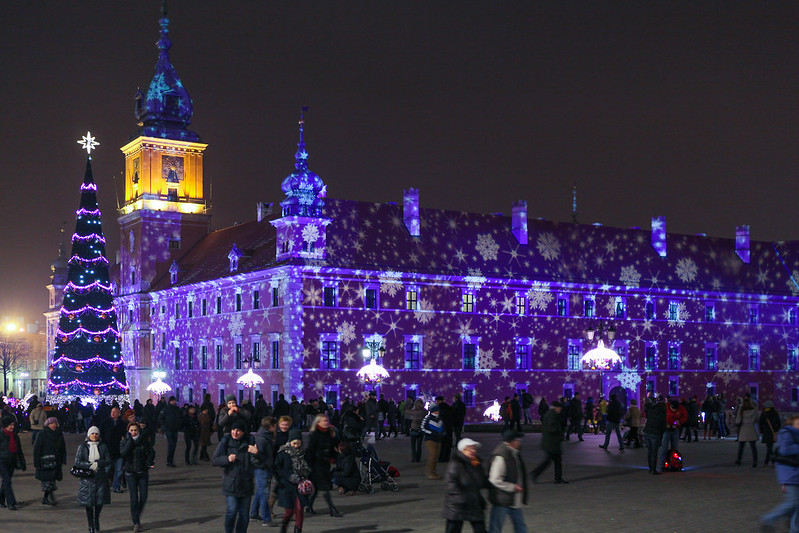 flickr: polandmfa
If you're looking for a reasonably priced city with some stunning Christmas markets, you should take a visit to Warsaw in Poland. Warsaw's Christmas markets tend to be very quaint and traditional, with the largest market being in Warsaw's Old Town, just in front of the Royal Castle (as shown above). In the Christmas markets you will find Warsaw's sweet fruit-based vodka, wooden decorations and a plethora of tasty food.
The Warsaw Christmas Light Festival is also popular amongst Warsaw's winter tourists – a series of winter lights which stretch 20km along the Royal Route to Wilanów, starting at the Old Town's main square. Those who like to ice skate will enjoy the city's free ice-skating rink outside the Palace of Culture and Science.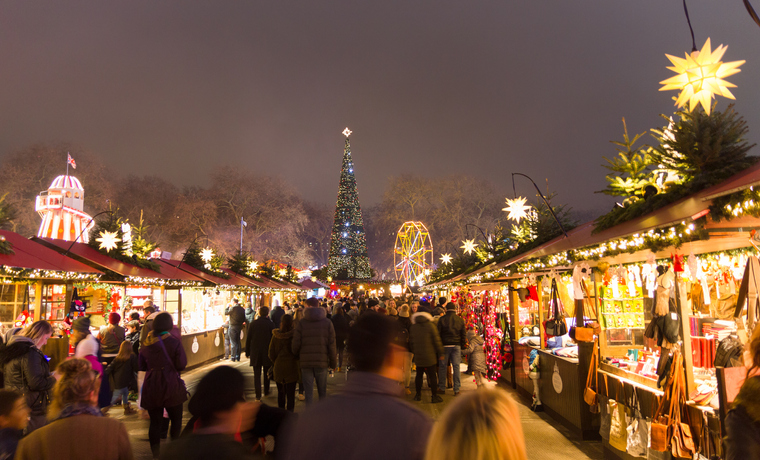 London's Hyde Park Winter Wonderland is a must for London tourists and locals alike. Thousands of Christmas fanatics flock to Winter Wonderland each year, with the UK's largest open-air ice rink, a Circus MegaDome and over 100 spectacular rides and attractions.
New attractions this year include Paddington™ on Ice, the world's tallest transportable Observation Wheel and 'A Christmas Carol' at the Magical Ice Kingdom, so head on over and enjoy a glass of mulled wine with your friends.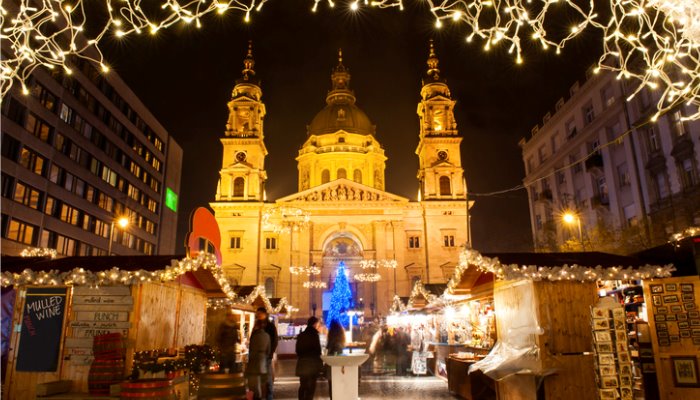 If you're heading to Budapest this Christmas, the Christmas market on Vörösmarty square is the one to visit. Budapest's largest Christmas market not only has countless food stalls and craft vendors, but also free concerts by various Hungarian bands. If you're looking for something different this year, visit Budapest's Lukacs Bath – a thermal Bath which also throws extravagant Saturday winter bath parties.
Another Christmas favorite in Budapest is St. Stephen's Basilica Market, with a custom designed light screening show displayed on St Stephen's Basilica, which can be viewed from all corners of St Stephen's Square. You will have the option to watch either the traditional show, or a 3D version (3D glasses can be purchased from vendors in the square).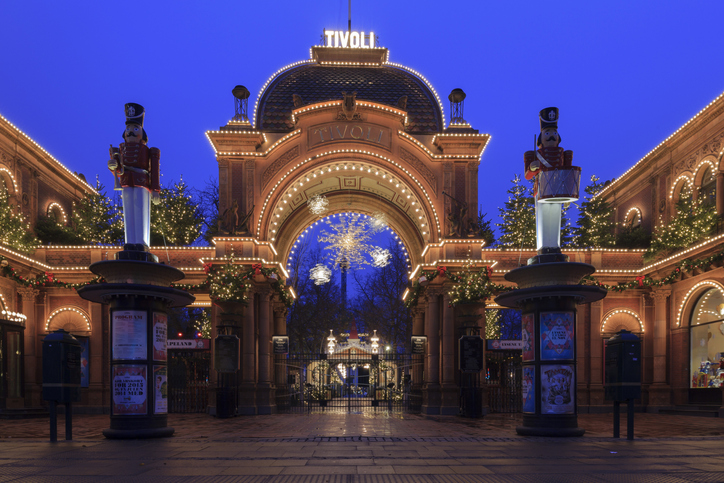 The capital and largest city in Denmark doesn't disappoint when it comes to Christmas markets. The Tivoli Christmas Market is amongst the best in Europe. A traditional Christmas market, it has an abundance of restaurants, thrilling rides and handicrafts within the miniature villages of the market. The scenic lake is also transformed into an ice-skating rink.
Alternatively, Nyhavn Christmas Market is another favorite in Denmark. This market is set in the old harbor of Copenhagen and you can listen to traditional Danish Christmas music whilst browsing the stalls, which are lined up along the city's pier.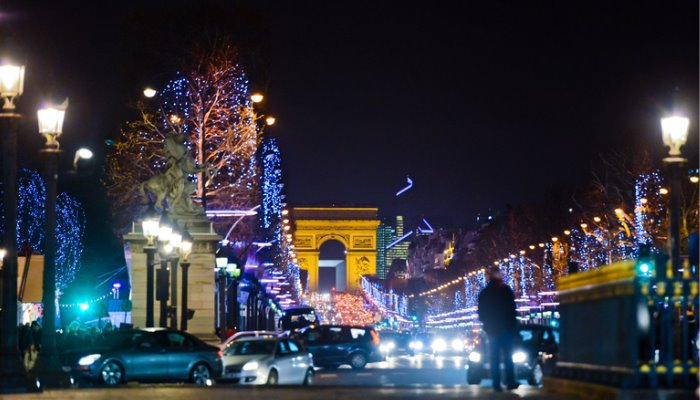 Paris' 'Marchés de Noël' span widely across the city and visiting the city around the Christmas period means that you get to experience some of the best Christmas markets in Europe.
If you're planning a trip to Paris this Christmas, be sure to stop by the Jardin les Tuileries, take a walk to the Village de Champs-Élysées, explore the Notre-Dame Christmas Market, the Christmas Market at Les Halles or the Place des Abbesses Christmas market. Paris even has a Christmas market at the train station; the Marche de Noel alsacien a la Gare de l'Est. From wooden chalets to carousels to mulled wine, all set against the background of Paris's most famous landmarks, you're sure to have a brilliant time in Paris this winter.
Spain's capital city is home to many different Christmas markets. The Mercado de Navidad de Plaza Mayor is one of Spain's oldest and widely known Christmas markets, situated in the beautiful main square. The market features a variety of market stalls offering traditional Christmas products, including incredible hanging light decorations.
El Rastro de Madrid is Madrid's most famous open-air market, featuring over 1,000 stalls (more than enough to do all your Christmas shopping!) Alternatively, the Mercardo de San Miguel is set on the Plaza San Miguel inside a historic listed building. This market sells traditional market food products as well as Christmas related food and decorations.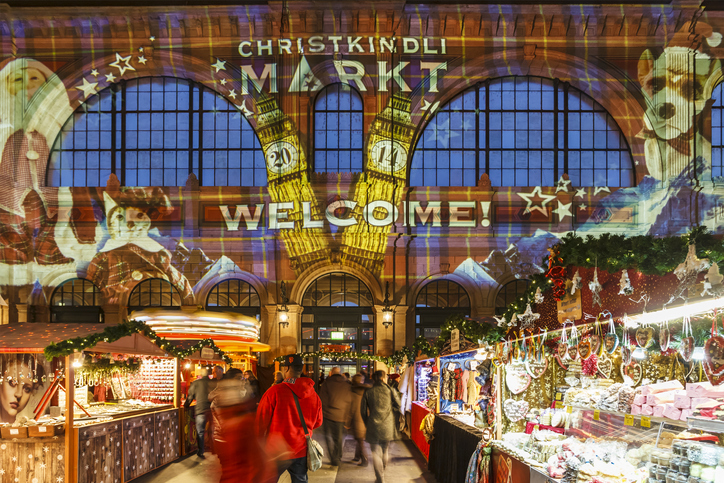 Over to Switzerland now, whose towering snowy mountains and frosty lakes are straight out of the background of a Christmas card. The Wienachtsdorf Christmas village on Sechselautenplatz (near Bellevue) is situated directly in front of the Opera House has an ice rink, local designers offering original jewelry pieces, candle making and of course, mulled wine.
Christkindlimarkt is another stunning Christmas market, situated at Zurich Central Station, which runs until Christmas eve (giving you plenty of time to visit.) It features an incredible 49 ft Christmas tree (definitely worth a look.)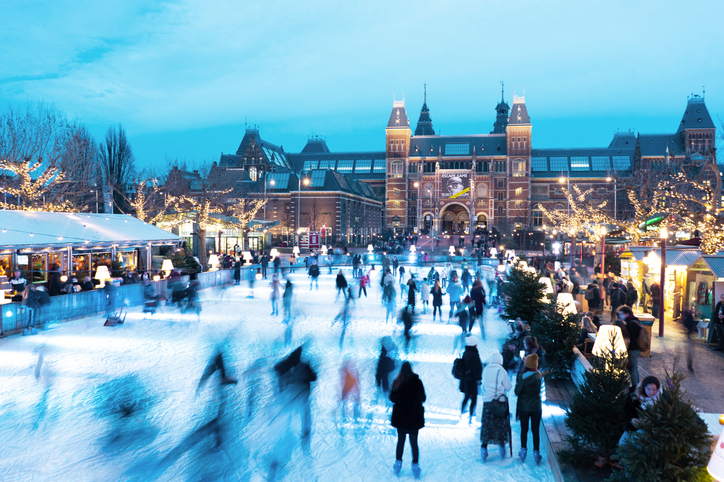 Amsterdam's Winter Paradise allows you to try tubing across real snow, cross-country ski between Christmas trees or engage in a classic snowball fight. There are outdoor and indoor ice-skating rinks and a giant Ferris wheel, which gives you an incredible view of Amsterdam.
If that's not for you, check out the 'Funky Xmas Market'; a market packed with handmade art and accessories and the work of local artists, fashion designers and creatives. Alternatively, the Ice Village Amsterdam lets you try out human bowling – where you become the ball and try to knock over the skittles, on ice (terrifying, we know).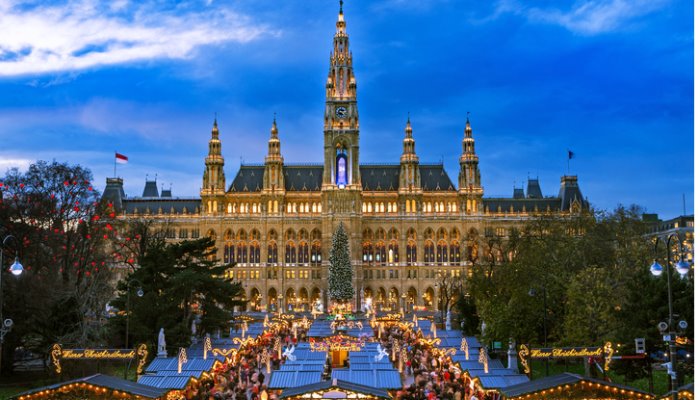 Vienna at Christmastime feels like being in a fairytale – in fact one of the Christmas markets is even named the Viennese Dream Christmas Market. Located in the square in front of City Hall, visitors can listen to international choirs singing carols, or learn how to make candles and Christmas cookies, or enjoy the many market stalls.
Christmas Village Belvedere Palace is located in front of one of Vienna's most beautiful landmarks. Here, more than 40 stores over a multitude of food, drinks and gifts for all to enjoy. Another notable Christmas market is the Christmas Village Altes AKH, which is perfect for visitors who are looking for something slightly different as the market is situated on the former site of Vienna's Former General Hospital. Despite this, the Christmas market still has the charm of the other markets with plenty of warm food and drink.
This article was originally published in December 2019 . It was last updated in January 2020