QS World University Rankings: USA 2020
Discover which universities are the best in the United States with the
QS World University Rankings: USA 2020
.
For the first time ever, we've ranked nearly 300 of the top universities in the United States, based on a brand-new methodology which looks at four key indicators: research, learning experience, employability, and diversity & internationalization.
The QS USA Rankings 2020 aim to provide not only international students with new and more granular insights when deciding on a study destination in the USA, but also offer domestic students with a fresh outlook on their home institutions, set within the frame of this new bespoke methodology.
This ranking uniquely focuses on diversity & internationalisation inputs (% of undergraduates receiving Pell grants, gender diversity, % of international students) and outputs (alumni outcomes, graduation rates of Pell grant recipients and Fulbright students studying abroad). It is also unique in paying particular attention to employability outcomes.
Read more
Read less
In partnership with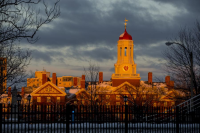 Ranking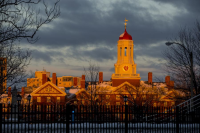 Other QS rankings
Out Now: QS World University Rankings 2020
Out Now: QS World University Rankings 2020
Massachusetts Institute of Technology (MIT) has been named as the best university in the world for…