Why International Students Are Choosing Cork
Sponsored by University College Cork
Tucked away in south-west Ireland, sitting proudly next to the River Lee, Cork boasts miles of rugged coastline, emerald green countryside and a reputation for offering the warmest of welcomes to people and businesses alike.
Recently rebranded as the place with a 'can do' attitude, Cork Can is at the heart of everything that Cork does, and is. Cork has much to offer those who come to the ambitious and revitalized, yet still traditional, Irish region. Its blend of a laidback lifestyle with a buzzing entrepreneurial spirit helps Cork make its mark on the world for education, career and quality of life.
Read on to discover why Cork has it all.
Home to one of the most prestigious universities in the world
For those looking to enhance and expand their academic horizons, you've come to the right place. Cork is home to one of the most prestigious universities in the world, and is a true place of international learning with its 'World Ready and Work Ready' outlook. University College Cork's collaborations with industry and worldwide recognized research centers, such as the Tyndall National Institute, mean its 21,000 students from almost 140 countries around the world will graduate with a degree that'll prepare them for realities and challenges of the world of work and beyond.
In fact, Alpa Agrawal, a master's graduate from University College Cork is a prime example of what a degree from University College Cork can do for you. Alpa moved to Ireland from India to study a master's degree in innovation, commercialization and entrepreneurship. Soon after graduating, she founded her own global shipping company, Allmin Resources Ireland Ltd., in the heart of Cork.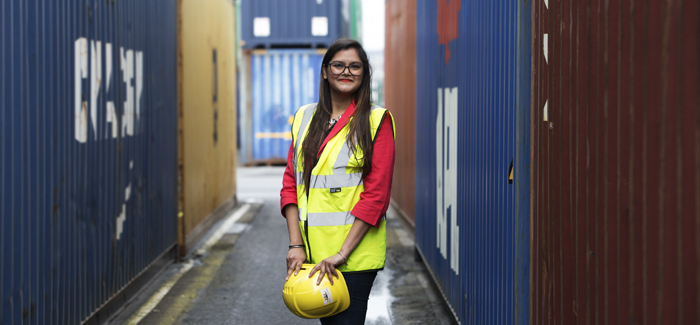 Image: University College Cork master's graduate, Alpa Agrawal
Credit: Clare Keogh
She says: "The study experience at University College Cork was unparalleled with more practical based learning. The master's degree appealed to everything I was looking for. It was a very practical program where we collaborated with various start-ups, and helped established companies as a part of the program to develop their growth, sales and finance strategies.
"Most of our learning was conducted outside the regular classroom environment attending networking events, visiting industries, attending speaker sessions with various industry stalwarts, visiting and interacting with start-up companies to understand their key issues and as a group, trying to solve them."
Voted number one small European city for business friendliness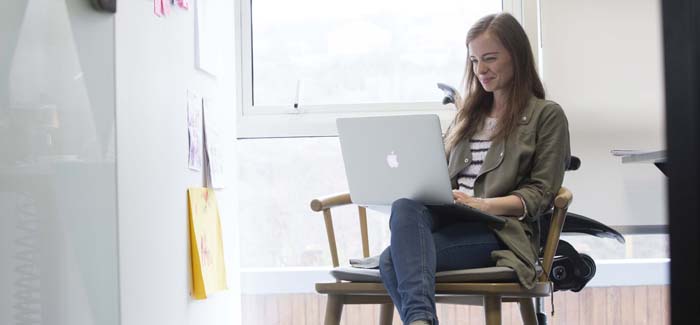 Credit: Clare Keogh
As well as being a great place to study, Cork is also a great place for thriving work opportunities. Considered one of the best regions in Ireland for producing some of the best homegrown entrepreneurs and successful startups, its enthusiastic drive to make things happen and abundance of opportunities, means it's no surprise that Alpa is full of praise for Cork.
"The startup ecosystem in Cork is phenomenal with tremendous support from the city and county council and Enterprise Ireland.
"The postgraduate study visa also allows you up to two years of stay back, which can effectively be used for job hunting, or starting your own business", she says.
As part of Cork Can's bold and ambitious mindset, co-working hubs have also been set up to provide affordable and flexible space for entrepreneurs and start-ups in Cork, giving them the boost they need to be able to compete on a global scale.
Full of eager learners and innovation, Cork is constantly evolving to support the rich business and social culture that feeds the city and county's working spirit. It's predicted that over the next 20 years, Cork's work opportunities will strengthen as it becomes one of the fastest growing cities in Ireland.
This should come as no surprise either, as Cork is notably seen as a gateway city to destinations worldwide and overseas markets, thanks to its maritime history. Cork is also home to a strong pharmaceutical sector and booming international technology sector, with Johnson & Johnson, GSK, and McAfee all choosing Cork as their business base to help raise their global profiles. Even Apple's EMEA HQ which is based in the city of Cork has employees from 80 countries across the globe.
Warm welcomes for both people and business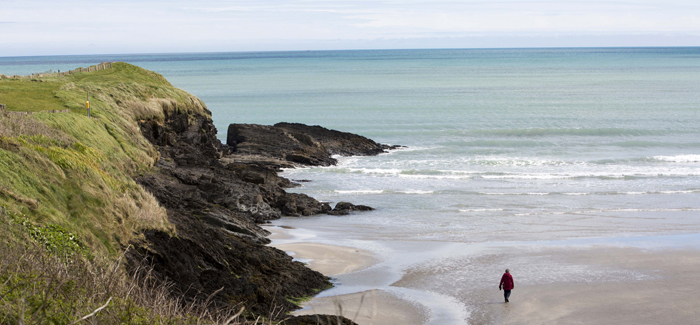 Credit: Clare Keogh
What's better than being in a city that offers fantastic education and work opportunities? Being in a city that offers fantastic education, work opportunities and makes you feel at home where you can live like a true local. Support from the local community also helps make Cork a practically perfect start-up setting.
Alpa says: "The Irish people in general are very friendly, relaxed and accommodative people and all what you get here is love and banter.
"I cannot imagine myself running a successful business here [in Cork], without all the love and support I've got, and am still getting."
Lead image: Clare Keogh
This article was originally published in December 2018 . It was last updated in September 2021