Most International Universities in Europe
If you're looking to study in Europe, you may be wondering which universities in the region offer the most diverse student bodies, with many students attracted to the idea of enhancing their study abroad experience by meeting people from many interesting backgrounds and cultures.
In the QS World University Rankings® 2019, 12 European universities achieve a perfect score for their proportion of international students, half of which are based in the UK – showing the country's still proving hugely popular with overseas students.
If you'd like to study in one of the most globally diverse universities in Europe, read on to find out more about each institution.
INSEAD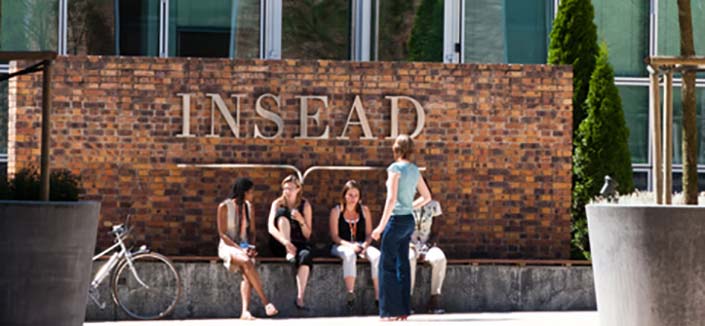 With campuses in Europe, Asia and the Middle East, INSEAD maintains a stronghold of its global reputation as one of the leading graduate schools for business-related studies, currently ranking second in the world and first among universities in Europe according to the QS World University Rankings by Subject 2019.
INSEAD was established in 1957, and over the decades, has proudly educated a myriad of over 58,566 alumni across 173 countries and 163 nationalities.
London Business School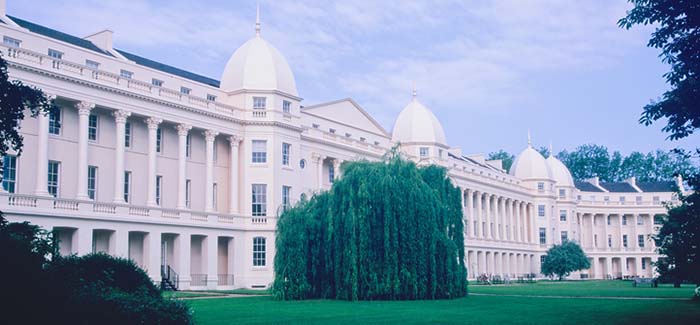 Based in one of the world's most business-oriented capital cities, London Business School was founded in 1964, and consistently ranks in the global top 10 for the discipline, placing third at present according to the latest subject ranking (and second among universities in Europe). It currently offers a variety of business courses at various postgraduate levels which include MSc, MBA and EMBA.
London Business School is home to an excellently diverse student body – with more than 44,000 graduates spanning 155 countries, and continues to welcome over 2,200 students from 109 different countries.
Central European University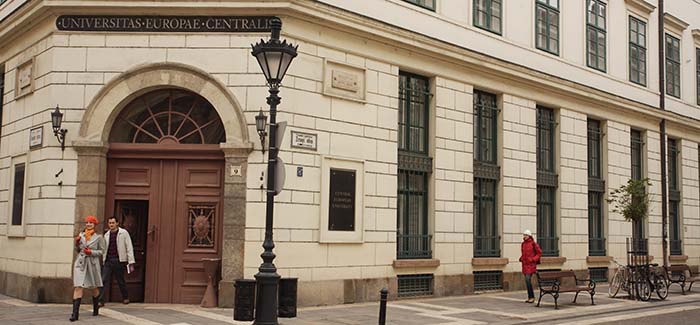 The Central European University (CEU) is a research-based graduate institution, located in Budapest, Hungary, and is also accredited in the US. It offers prestigious master's and PhD programs taught in English, and ranks among the global top 100 for several subjects, including politics (41st), social policy and administration (joint 44th) and philosophy (joint 44th).
CEU is home to one of the most strikingly eclectic student populations, bringing together around 1,435 students from 118 countries around the world.
London School of Economics and Political Science (LSE)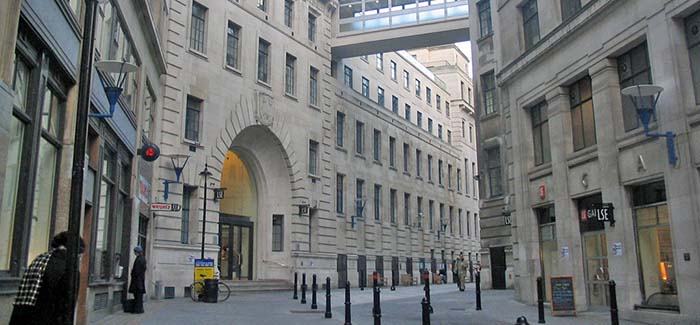 The London School of Economics and Political Science (LSE) was established in 1895 and became a constituent college of the University of London in 1900. It provides a multi-dimensional platform of degree programs, with a strong world-renowned focus on the social sciences, earning it second place in the ranking for the discipline.
Based in the financial and diverse capital, London, LSE has students from over 160 countries worldwide, with a total of 7,544 of its 10,883 students embracing an international status.
Cranfield University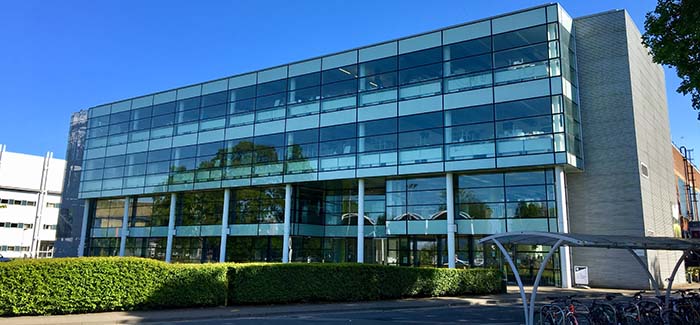 Specializing in science, engineering, technology and management, Cranfield University is a public graduate school located in Bedford, UK, originally founded as the College of Aeronautics in 1946.
Cranfield University boasts a colorful diversity across its student profile, with figures from 2018 confirming a total of 46 percent of students to have come from outside the UK: 21 percent from EU countries, and 25 percent from the rest of the world. Additionally, 30 of the school's graduates are based internationally, including in Australia, China, India and Switzerland.
EPFL – Ecole Polytechnique Federale de Lausanne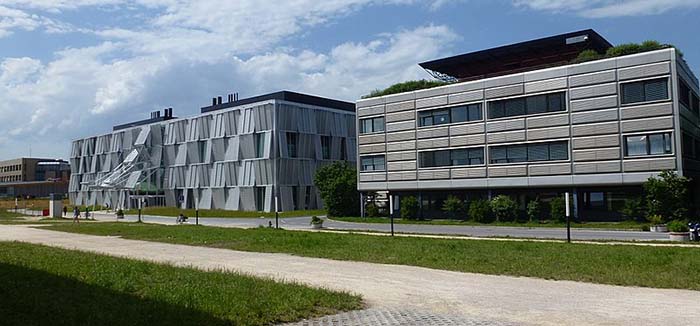 Situated in Lausanne, a city in the French-speaking part of Switzerland on Lake Geneva, EPFL – Ecole Polytechnique Federale de Lausanne is a prestigious research-intensive institution, specializing in natural sciences and engineering – hence its position in the global top 20 for both disciplines.
EPFL has a history stretching back to 1853, when it was first established as a private school with just 11 students. Today, it's one of the world's top 30 most prestigious public institutions, home to 10,000 students from over 125 nationalities across the globe.
Imperial College London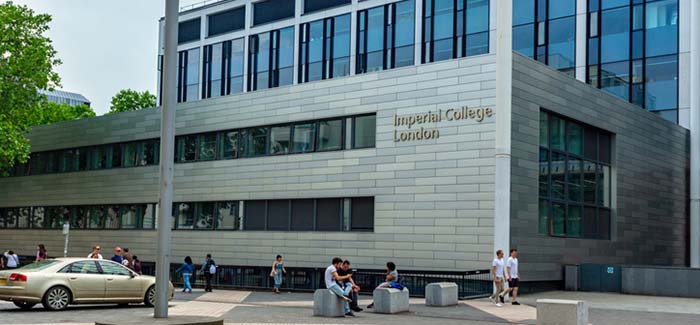 Imperial College London is a world-famous institution, consistently ranking in the top 10 universities worldwide. It offers research-led teaching, and provides a special focus on science, engineering, medicine and business.
Being at the center of multicultural London, Imperial is a truly global community, with international students coming from over 140 different countries to pursue their studies. Moreover, the Academic Ambassador Scheme was set up by the institution to adopt better connections with overseas students who wish to present their academic enquiries.
Maastricht University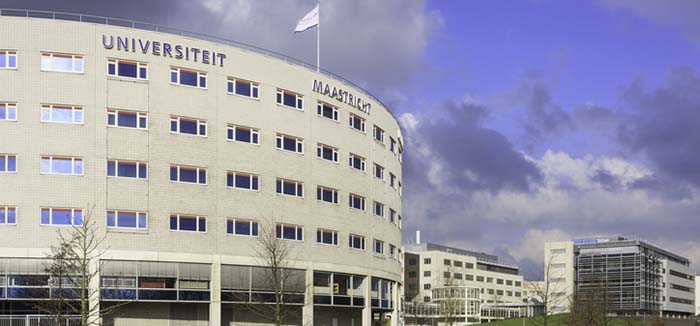 Heading to the Netherlands for the next in our look at the most international universities in Europe, Maastricht University, a public university on the southern tip of the country, was founded in 1967, making it the second youngest of the thirteen Dutch universities. It's also the nation's most international university, and offers academic programs in a variety of disciplines.
With a staggering 50 percent of Maastricht's student population being international, the majority of Maastricht's courses are English-taught, and center around a heavy international or European focus, making them easily accessible to a wide range of students from around the world.
UCL (University College London)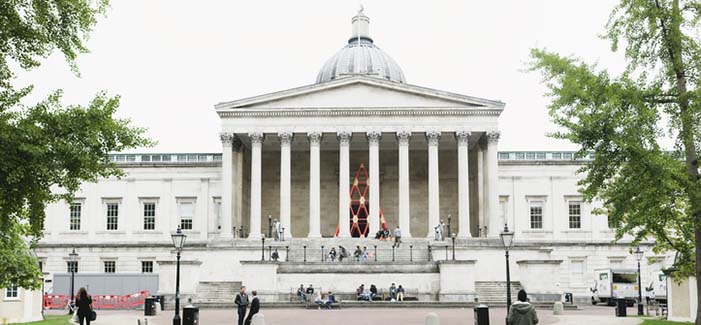 One of the world's top 10 universities, UCL (University College London) is a multidisciplinary institution and a center of prestigious international academic reputation, excelling both in teaching and research.
As one of London's major academic institutions, UCL houses a thriving community of academics from all walks of life, with an astonishing 18,000 of its 39,000 students coming from outside the UK and making up a total of 150 nationalities.
SOAS University of London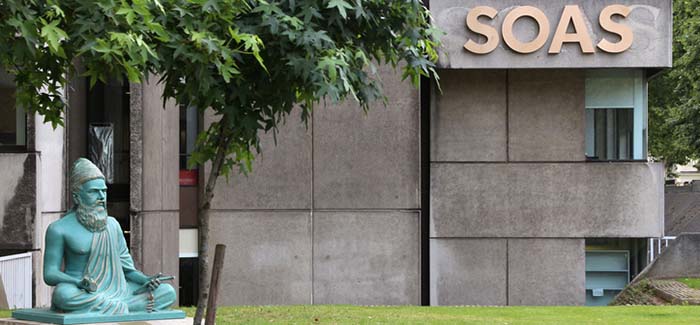 With its unique and varied courses in the social sciences, SOAS University of London is an academic institution that truly reflects the rich diversity of London. It ranks in the global top 300 higher-education institutions worldwide, taking the ultimate lead for studies of Asia, Africa, and the Middle East.
SOAS is self-admittedly one of the most cosmopolitan universities in the world, with 56 percent of its students from outside the UK – around five times the global average. It also continues to welcome international students on Study Abroad and Exchange Programs and the Summer School.
HEC Paris School of Management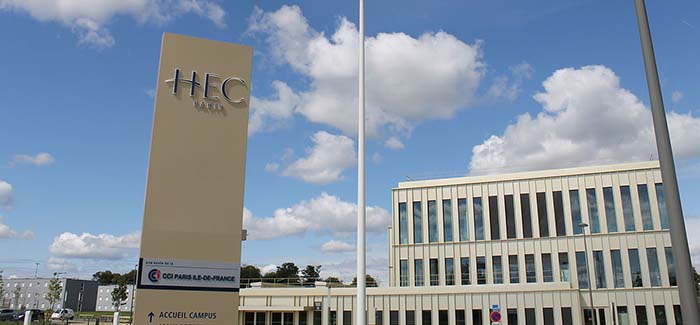 As its name denotes, HEC Paris School of Management is an institution specializing in education and research in management, and currently tops the QS Masters in Management Rankings 2021. It offers an exclusive range of programs for aspiring leaders, including master's programs, MBA, PhD, HEC Executive MBA, TRIUM Global Executive MBA, and Executive Education open-enrolment and custom programs.
HEC Paris hosts more than 4,400 students, and performs very well in terms of diversity; for example, in 2017, international students formed 65 percent of its master's in management class population, reportedly representing a total of 17 different nationalities.
Ecole des Ponts ParisTech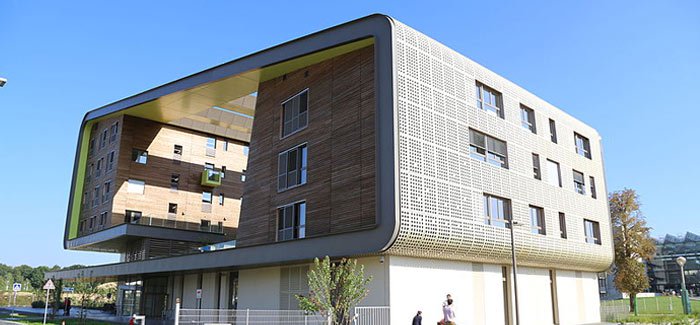 Formerly known as École Royale des Ponts et Chaussées, Ecole des Ponts ParisTech was formed in 1747. Although it's a graduate school that's dedicated to honing both the academic and professional skills of aspiring engineers, Ecole des Ponts also offers education in a wide range of subjects outside of the discipline, including computer science, finance and economics.
At present, the institution is partnered with 56 universities in 32 countries, with 43 percent of its students obtaining a double-degree abroad. It's also home to a largely global student population, with over 500 international students on campus representing 48 different countries.
Want more content like this? Register for free site membership to get regular updates and your own personal content feed.
This article was originally published in May 2019 . It was last updated in January 2021