Top Fashion Schools Around the World
Top Fashion Schools Around the World main image
Studying fashion at university means you'll learn about all aspects of the fashion industry, including broad technical skills and an understanding of the industry itself, including its historical development, current trends, and contemporary issues surrounding fashion today, such as ethical sourcing, manufacturing and distribution.
Due to the specialized nature of most fashion schools, many of the institutions listed below do not feature in the QS World University Rankings® (which only ranks universities that cover multiple subject areas). Nonetheless, they are all well-reputed in their field.
Top fashion schools in New York City
The most populated city in the US and also the most talked-about, NYC is the city all other cities aspire to. The muse of artists ranging from Frank Sinatra to Alicia Keys, New York City is a melting pot of cultures responsible for inspiring generations of city-dwellers.
Fashion is a big part of the city's life and many of the world's biggest names in fashion journalism are based here, including Vogue, Elle, Harper's Bazaar and Marie Claire. Two of the top fashion schools in New York are listed below.
Parsons, The New School for Design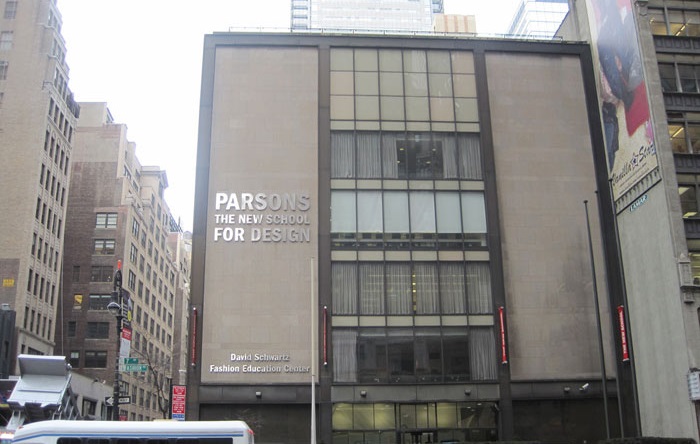 Offering programs in fashion design, fashion studies and fashion marketing, Parsons, The New School for Design boasts graduates such as Tom Ford, Donna Karan, Marc Jacobs, Alexander Wang and Jason Wu. Tuition costs US$49,844 per year, and you'll also need to pay fees for student services and the student senate (totalling $198 per term).
As well as having a very impressive alumni list, Parsons also has a strong focus on maintaining relationships with its past students. This has led to the school holding critiques and workshops with Donna Karan and the Proenza Schouler duo. Factor in the school's corporate partnerships and the fact the majority of faculty members work within the fashion industry, and it's clear that students of Parsons, The New School for Design have strong career prospects.
The Fashion Institute of Technology (FIT)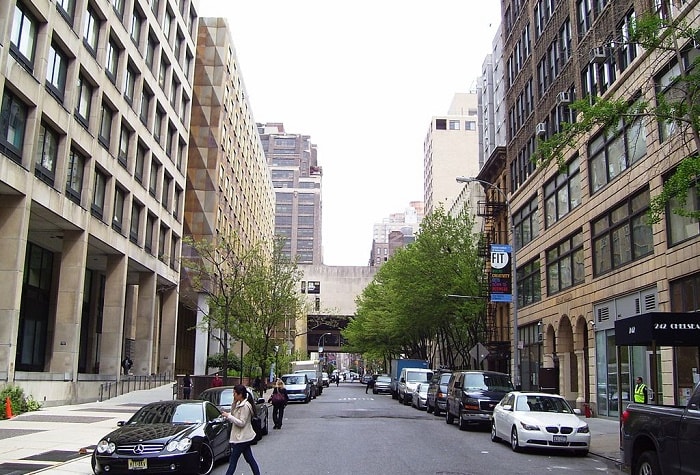 Known by some as the MIT of the fashion world, the Fashion Institute of Technology offers programs in fashion design, business, marketing, illustrating and styling. Established in 1944, the school has 8,846 students overall and boasts Carolina Herrera, Calvin Klein and Michael Kors among its alumni.
At baccalaureate level, New York residents pay $3,435 a semester and students from outside the state pay $10,396. The school has a lecture series and a museum curated by fashion historian Valerie Steele.
Top fashion schools in London
Ranked among the world's top five cities for students, the UK capital ihas also garnered a reputation as one of the most fashionable cities in the world. Historically, fashion-conscious Britons have often looked across the Channel to the French for inspiration. But, in the last century, as the dominance of Parisian fashion has lessened, London's fashion industry has undoubtedly emerged as a leader rather than a follower. Three of the top fashion schools in London are featured below.
Central Saint Martins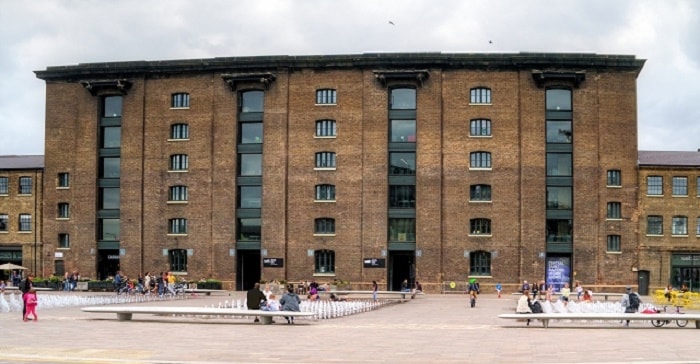 Part of the University of the Arts London (UAL), Central Saint Martins offers programs in fashion, textile and jewelry design. Partially government-funded, Central Saint Martins is accessible to talented students from all social spheres and offers a world-class teaching staff, including international fashion figures such as Professor Louise Wilson.
Undergraduate tuition fees for 2019/2020 are £9,250 (€10,600) per year for UK and EU students and £19,930 per year for international students (US$27,500). Notable graduates include Alexander McQueen, Paul Smith, Stella McCartney and Christopher Kane.
London College of Fashion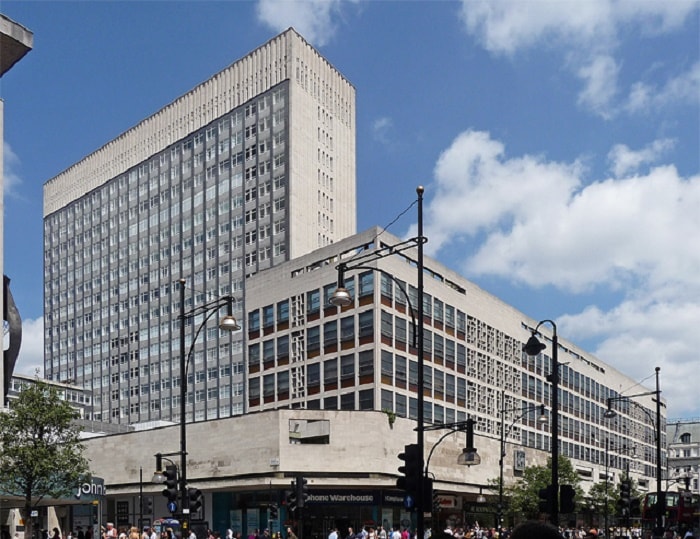 Another college within the University of the Arts London, the London College of Fashion stands out for its wide range of fashion courses. The school offers not only fashion design courses, but also fashion marketing, journalism, buying and merchandising as well as programs in beauty, cosmetic science, fashion curation and criticism, and even courses specializing in footwear and accessories.
More than 5,000 students are enrolled, and tuition fees are the same as at Central Saint Martins, since the two colleges are both part of UAL. Famous graduates include Jimmy Choo and Rupert Sanderson.
Royal College of Art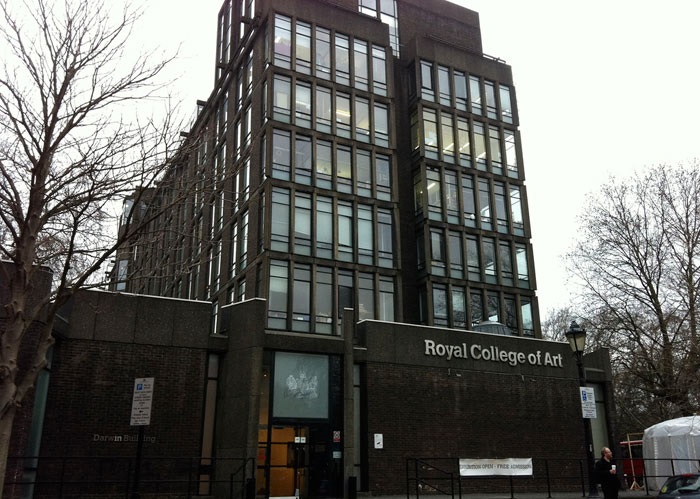 Image credit: Vicky Teinaki (Flickr)
Offering a range of graduate-level art and design courses, the world-renowned Royal College of Art has relatively small enrolment numbers across its six schools. With higher international tuition fees compared to the other two London fashion schools listed here (£34,000; about US$43,600), the Royal College of Art's School of Materials gives students the opportunity to gain placements and work experience at some of the world's biggest fashion houses including the likes of Prada, Louis Vuitton, Givenchy and Burberry. Famous alumni include Philip Treacy, Ossie Clark and Zandra Rhodes.
Top fashion schools in Milan
Italy has long been known as one of Europe's main trendsetters, due to its history of political power in classical times as well as its cultural power in the Renaissance era. Cities such as Florence, Rome, Naples, Genoa and Venice have all been recognized as fashion centers but Milan, with its minimalist fashion houses of the 1980s, has developed into the country's 'fashion capital' – and joins New York, Paris and London as an international fashion capital as well.
Istituto Marangoni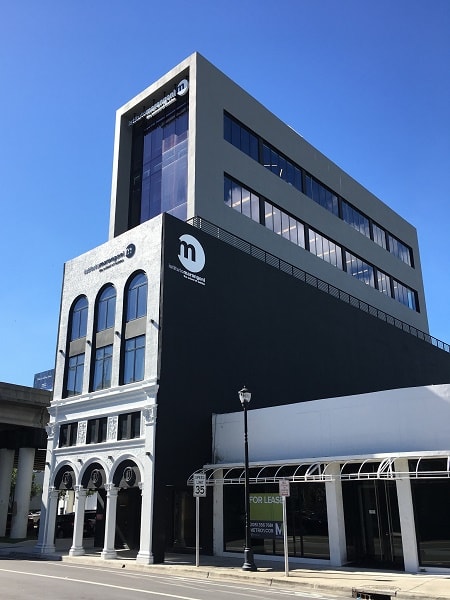 The Istituto Marangoni is split across three campuses; its main campus is based in Milan and the other two are in London and Paris. The school, home to 2,000 students across all three campuses, offers courses in fashion design, fashion business, fashion buying, brand management and fashion promotion.
Depending on your program, nationality and chosen language of instruction, tuition fees range from €16,200 (US$18,270) to €19,400 (US$21,900). The school, boasting the likes of Franco Moschino and Domenico Dolce as alumni, has a large community of international students.
Politecnico di Milano
The Politecnico di Milano was established in 1863 and is the largest school of architecture, design and engineering in Italy, with around 42,000 students enrolled. The school offers an undergraduate program in fashion design and a master's program in 'Design for the Fashion System'. It also has some of the lowest tuition fees among the top fashion schools in this list, ranging from €895 to €3,898 per year (~US$1,010 to $4,400), with non-EU students paying the latter amount.
Top fashion schools in Paris
Paris' long history of being the European fashion center continues to play a fundamental role in the city's character and perceptions about its stylish (and perhaps stand-offish) residents. High living costs are balanced out by the French public university systems' low tuition fees, helping give Paris a top five spot in the QS Best Student Cities ranking.
Though New York, London and Milan have all now established themselves as Paris' equals when it comes to fashion design and journalism, for many prospective fashion students the French capital remains the center of the fashion world. Two of the top fashion schools in Paris are explored here.
Ecole de la Chambre Syndicale de la Couture Parisienne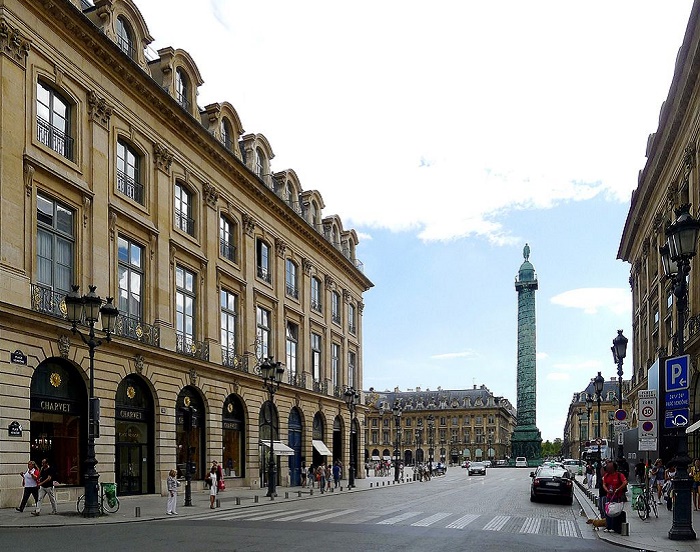 With just a few hundred students enrolled, the Ecole de la Chambre Syndicale de la Couture Parisienne offers courses on fashion design and technique, world-renowned couture classes and baccalaureate programs.
It also offers the prestige of belonging to a school associated with the commissioning body in charge of determining what can be categorized as couture. Among the school's alumni are Yves Saint Laurent, Valentino and André Courreges. Often students are not considered unless they have already completed a design course elsewhere. Tuition fees range from €13,050 to €14,400 (~US$14,720 to $16,240) per year.
ESMOD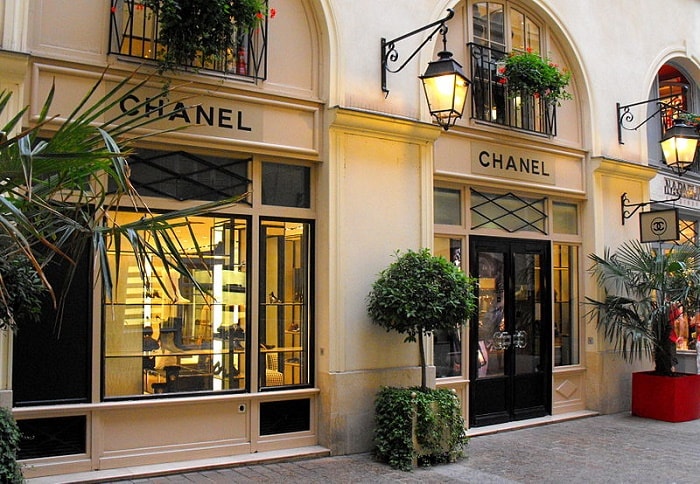 An international fashion design and business school based in Paris, ESMOD (l'Ecole Supérieure des Arts et techniques de la Mode) has additional campuses in four other French cities and 21 schools in total worldwide. Offering programs in fashion design and fashion business to its 1,500 students, tuition at ESMOD is currently €10,550 (US$11,900) per year at undergraduate level and €12,900 (~US$15,550) at postgraduate level.
ESMOD is famous not only for its alumni – among which are names such as Thierry Mugler and Nina Garcia – but also for being the first and oldest French fashion design school, founded in 1841, and for having invented both the tape measure and the mannequin.
Other top fashion schools…
Royal Academy of Fine Arts Antwerp, Belgium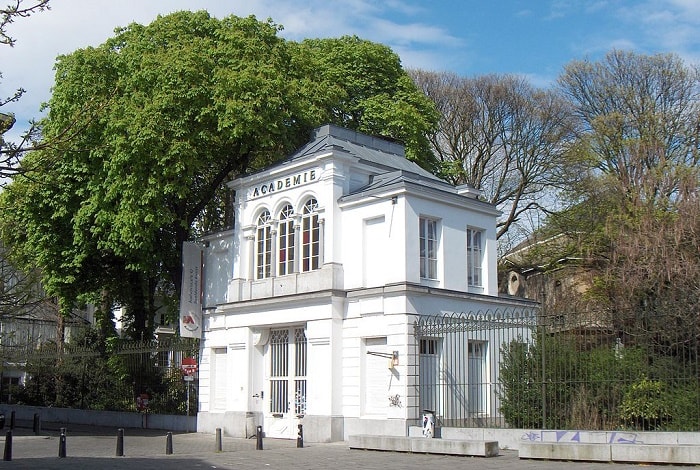 Antwerp is also making strong steps toward becoming a world-leading fashion capital. Perhaps the most notable fashion school here is the Royal Academy of Fine Arts Antwerp, an elite design school offering fashion design courses to just over 100 students each year.
Tuition is highly subsidized, even for foreign students, making the total cost approximately €967 (~US$1,090) per year for non-EU students and €238 for EU students, the cheapest fees to be featured in this article. Students must have proficiency in Dutch and an experimental and avant-garde approach is encouraged.
Bunka Fashion College, Japan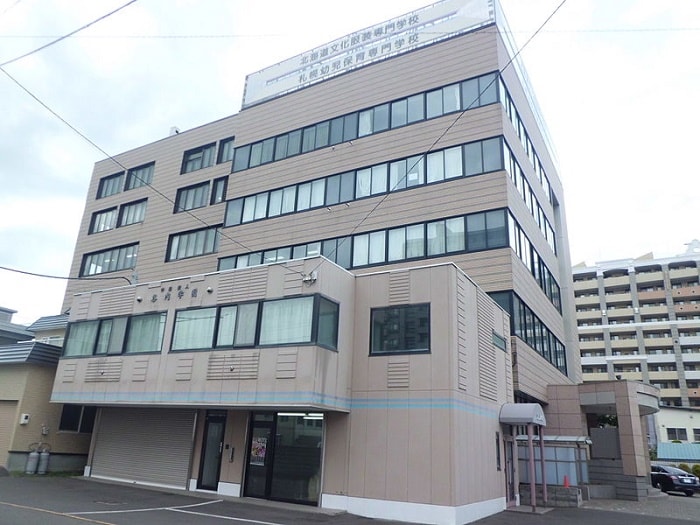 Tokyo's Bunka Fashion College offers programs in fashion design, fashion creation and technology, marketing and accessories and textiles. Bunka is known for its Japanese avant-garde designs as well as its more academic marketing and technology courses and is home to 8,000 students spread across its two colleges.
Bunka Fashion College gained international prominence in the 1960s, when graduates of the school began showing their designs in Paris. A good understanding of Japanese is required and tuition is around JP¥ 1,414,360 (~US$12,800) plus extra fees.
Want more content like this? Register for free site membership to get regular updates and your own personal content feed.
This article was originally published in March 2014. It was last updated in February 2019.
This article was originally published in February 2019 . It was last updated in October 2022