10 of the Funniest Things Overheard at Cambridge
Have you ever wondered what student life at the University of Cambridge is like? On the Facebook page Overheard in Cambridge, students have been sharing the funny or frankly weird things they've heard (or sometimes overseen) at Cambridge. Here's a selection of the funniest things overheard by some of the cleverest students in the world.
1. Apparently Cambridge students are pretty well-to-do…

2. This Cambridge student finds memes particularly meaningful

3. Coursework? Dissertation? This overheard Cambridge student isn't going to sacrifice their social life…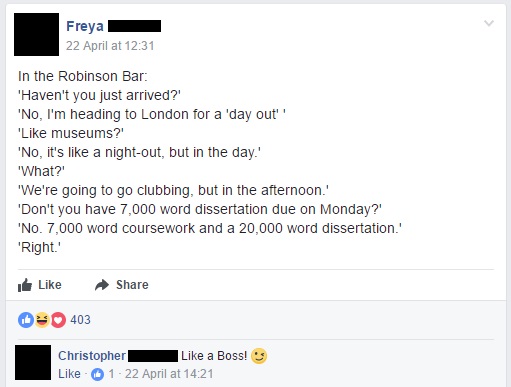 4. Others aren't coping quite so well with this busy exam period…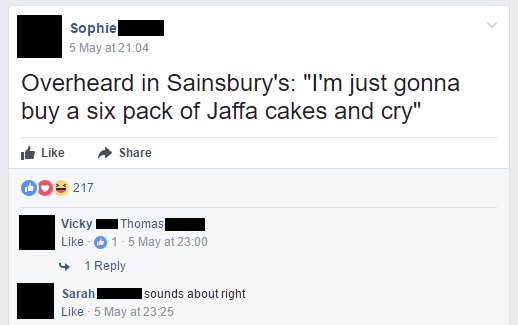 5. Strangely enough, this study tactic didn't work

6. Cambridge students find puzzled tourists quite amusing...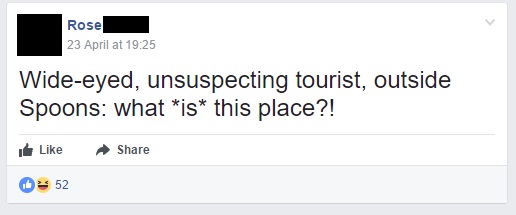 *Spoons = Wetherspoons, a chain of pubs in the UK.
7. Technology can only go so far for some international Cambridge students…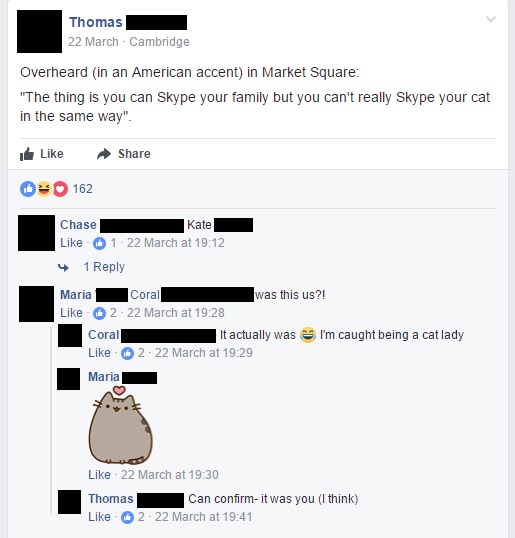 8. The overheard student must be really enjoying their dissertation

9. When a software program is ruining your relationship…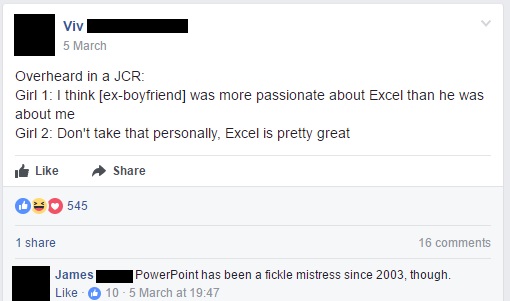 10. And finally, this Cambridge student certainly doesn't have confidence issues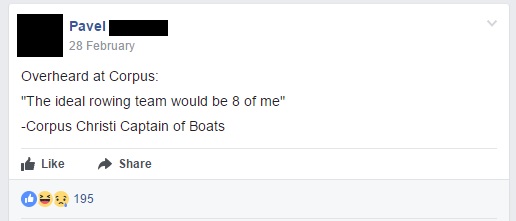 Want more content like this? Register for free site membership to get regular updates and your own personal content feed.
This article was originally published in May 2017 . It was last updated in January 2020