A Student's Guide to Christmas in London
A Student's Guide to Christmas in London
Avoid Oxford Street at all costs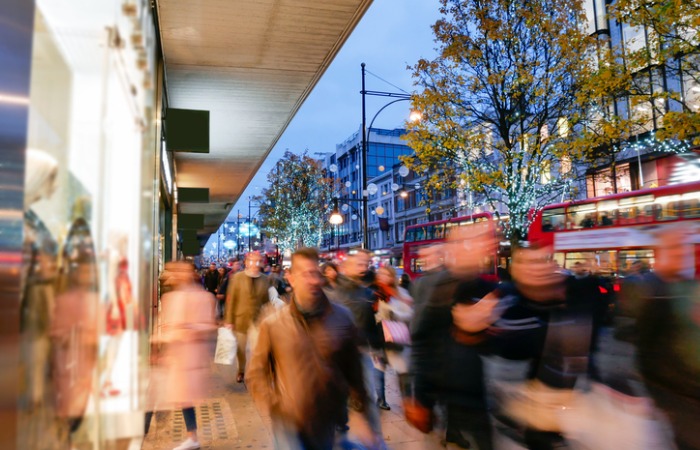 It's no secret that in the lead up to Christmas, Oxford Street becomes unbearable. Crazed last minute shoppers from all over the country flock to London's main shopping street, hoping to finish their last-minute present buying. My advice is to avoid the road at all costs especially if you're not a fan of crowds!
Experience Christmas at Kew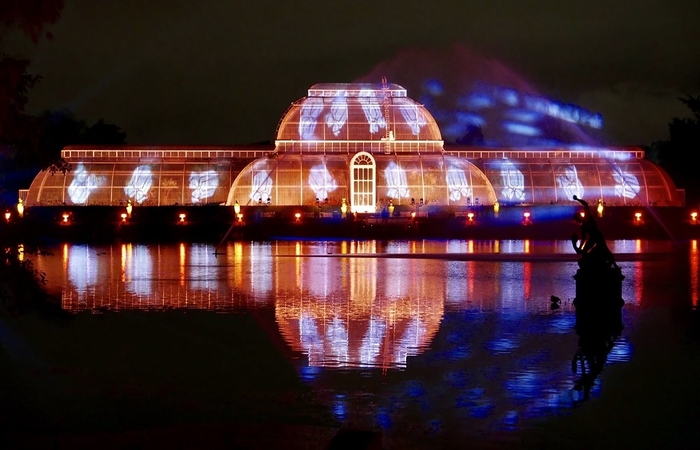 Head over to Kew Gardens for their seventh year of Christmas light installations. The iconic Temperate House is illuminated making the Victorian structure even more impressive than usual. There are discounted student tickets and you can visit all the way through December into January.
Go ice skating at the Natural History Museum…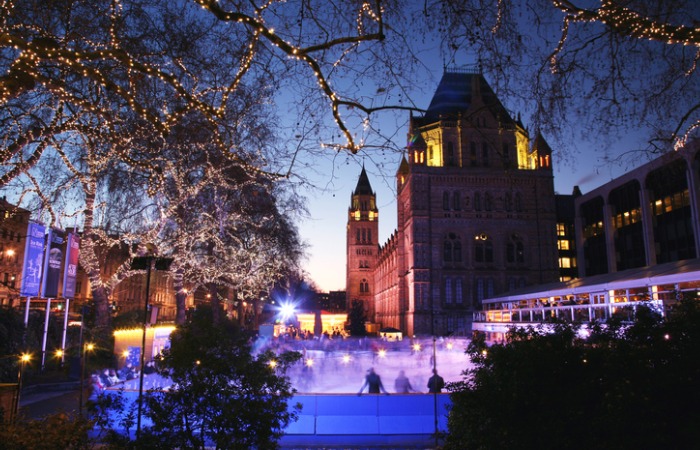 There is no denying the magic of the festive atmosphere at the Natural History Museum ice rink. Even as a fairly useless ice skater myself, I look forward to visiting the museum at Christmas specifically to see the ice rink full of people. You can get hot chocolate and embrace the coziness created by the dark December afternoons and beautiful Christmas tree lights.
…Or ice skate at Somerset House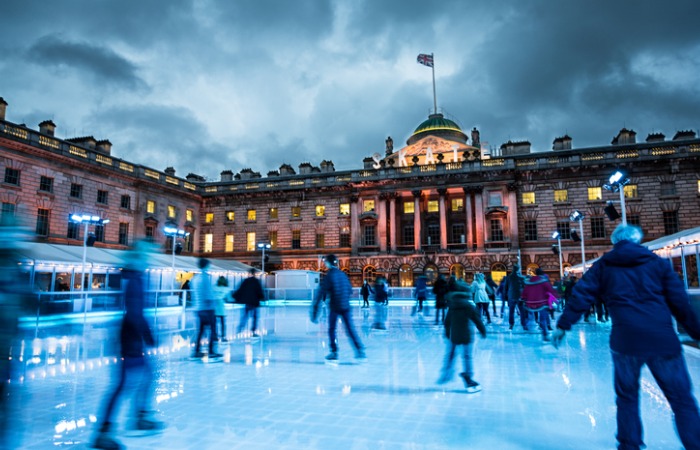 If you haven't had enough of the ice skating at the Natural History Museum, you can head to Somerset House for another of London's most iconic ice-skating locations. You can also check out the Skate Late DJ sets for skating and nightlife combined. They have an impressive line-up already confirmed for this November when the rink opens.
Find a cozy pub to hunker down in
London has no shortage of cozy pubs, perfect for spending rainy (maybe even snowy?!) evenings in with friends or study groups. There is also nothing better than a good Sunday roast at your local pub and no better time of year to enjoy one.
Brave Winter Wonderland…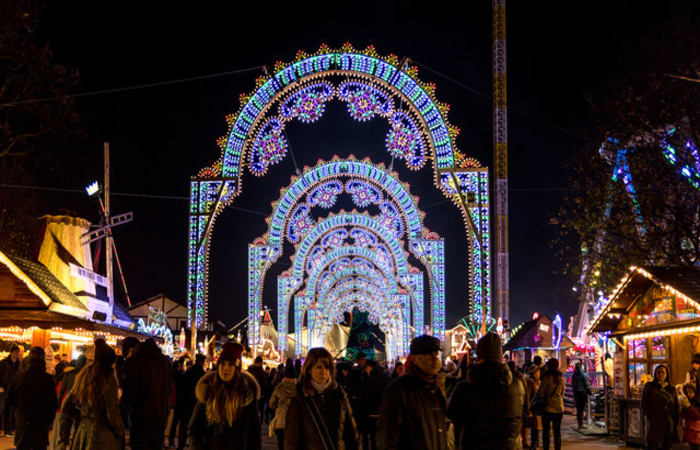 Much like Oxford Street, many Londoners choose to avoid Winter Wonderland in Hyde Park at Christmas. However, it is one of those places you must visit once, especially if you are happily coupled up for the holidays, with the cute (slightly over the top) Bavarian theme and festive feel. Just prepare yourself for the expensive prices which aren't particularly student friendly! Entrance is free.
…Or check out one of London's smaller Christmas markets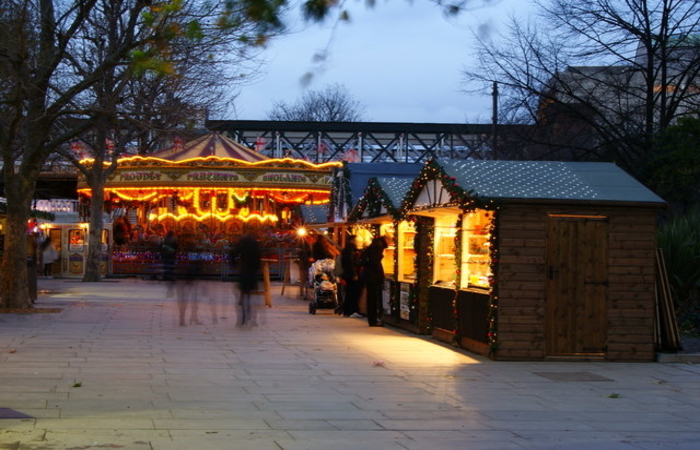 Once you've ticked off Winter Wonderland or made the decision to avoid it, you can visit another of London's Christmas markets. My favorites include Winterville in Clapham Common which tends to attract a younger crowd, and Winter at Southbank Centre which is very central and open all day long.
Explore the city on Christmas Day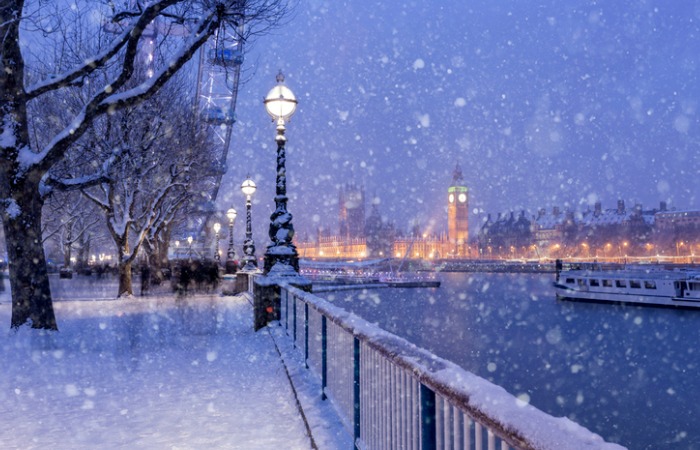 If you're spending Christmas Day in London, take the opportunity to explore some of London's most visited locations while they are completely empty. It's the only chance you'll have, all year round, to find central London resembling a beautiful ghost town! You can take in the architecture at Trafalgar Square and appreciate Buckingham Palace and Westminster Abbey in ways that aren't possible on a normal day.
Walk off your roast in Hampstead Heath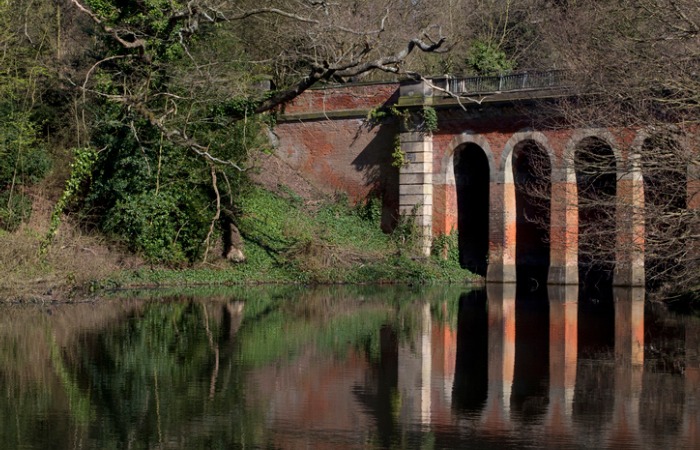 Following Christmas dinner, extra helpings of everything, and too much pudding and wine, one of the nicest things you can do is get out of your halls or house and go for a walk in one of London's beautiful parks. Visit your local green space or venture out to Hampstead Heath for beautiful views of the city.
Volunteer at a soup kitchen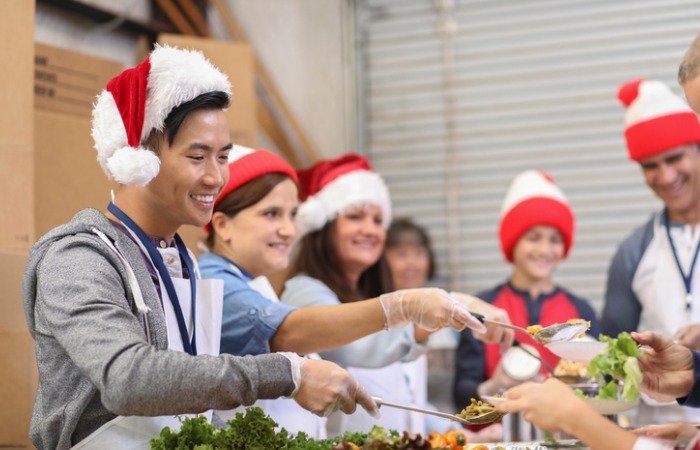 If you want to make a difference this Christmas, there are plenty of soup kitchens and other volunteer opportunities across London to help with. Get a group of mates together and you'll end up having a lot of fun and no doubt meet some interesting people too.
This article was originally published in November 2019 . It was last updated in January 2020