4 Exciting Things You Didn't Know About Studying in Northampton
Sponsored by University of Northampton
With its perfect blend of bustling urban life and peaceful countryside, the quintessentially English town of Northampton is considered to be 'Britain's best surprise' for locals and tourists alike.
From its flourishing homegrown business startup community and blissful gardens where you can explore and relax, to its shoe and leather industry that dates back almost 900 years, Northampton is a thriving town capable of rivalling the UK's biggest cities, especially when it comes to higher education.
Read on to find out what else you'll discover when you live and study in the bustling town of Northampton.
You'll experience the 'Best of British'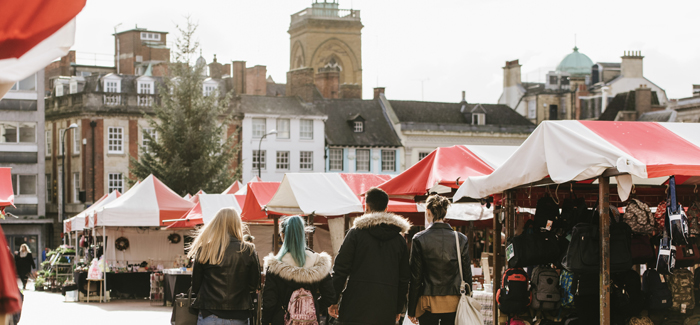 Credit: University of Northampton
The county of Northampton is often referred to as 'The Rose of the Shires' and is recognized as a center of excellence for traditional and innovative artisanal food and drink. From bakeries to breweries, distilleries to farm shops, every business has its own unique offering in the town.
And it's not just the food that's at the cutting-edge of British innovation. Northampton's rejuvenation as a thriving business community sees it bursting with home-grown business talent. Students can enjoy all the independent businesses that line the high street and market square, including independent gig venues, theatres, cinemas, bars, shops, and cafés.
Northampton is a standard-bearer for the 'Best of British' in other ways too, with the British Formula One Grand Prix held at the nearby Silverstone circuit.
If you're looking for a more quintessentially British (and quieter) way to spend the weekend, the town is also ideally located for visits to plenty of green parks and gardens to explore, including Sywell Country Park, Coton Manor Gardens and Haddonstone Show Gardens.
It's great for business start-ups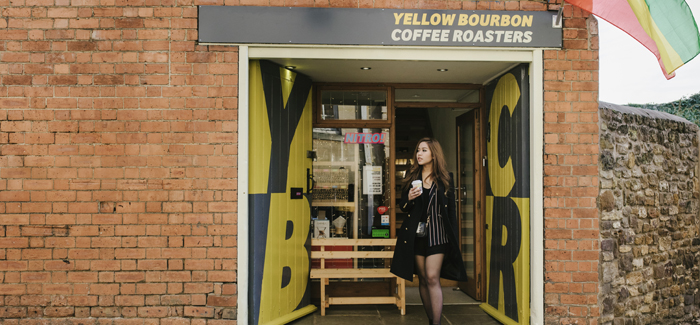 Credit: University of Northampton
As we mentioned earlier, Northampton's independent businesses are thriving, so it's no surprise Northampton featured in The 21 Best Towns and Cities in Britain for Business 2019. Informi, a business advice service, also ranked the town as the third best place to start a small business in the UK in 2018.
Businesses are boosted by the fact Northampton is home to the largest urban enterprise zone in the UK. The Northampton Waterside Enterprise Zone is where the University of Northampton opened its brand new £330 million Waterside Campus in 2018, with the aim of improving links between higher education and the local business community.
Former University of Northampton student, Tom Anastasiou, who studied BA Business Entrepreneurship, set up his very first business venture in the town. Having noticed the difficulty in getting both nutritious and delicious meals for lunch or after hitting the gym, Tom launched Green & Lean, a fitness food business which sells healthy and tasty sports nutrition meals on the go.
"I think the grants made available at the University of Northampton really helped my business idea and assisted a lot with funding," said Tom.
"The marketing and accounting modules gave me a good understanding of some basic principles which I have applied in my business and still use to this day. Being able to launch my food truck on campus to test my idea is something I will be forever grateful for and I have so much gratitude for the lecturers that made this possible.
"Allowing business students to make their idea a reality surpasses the requirements of a university. The real-world learning experiences that University of Northampton give students is priceless. If you want to start a business this is the course for you."
The University of Northampton's Enterprise Boost offers one-to-one business advice sessions and the Changemaker Hub works with students before, during and after their studies to develop and enhance employability prospects. If you're considering setting up your own business venture after graduation, you'll be in very good hands here.
Northampton is the shoe-making capital of the world
Northampton's shoe and leather industry dates back almost 900 years and it's widely considered the shoe-making capital of the world. Not impressed? What if we told you the town has created shoes for some very famous clients, including James Bond, The Beatles, Prince Charles and even Darth Vader!
The shoe and leather industry is still thriving in Northampton, which is good news for anyone studying leather technology or fashion. As the UK's only university to integrate leather technology with fashion, marketing, business and environmental issues, the University of Northampton boasts an on-campus working tannery for practical leather making as well as laboratories for leather testing.
You'll be able to make your money go further
Not every university town or city has to be a budget breaker. Studying outside of London means Northampton is significantly cheaper, yet you won't have to compromise on the quality of your education or your lifestyle.
Plus, the larger cities of London and Birmingham are just a short commute away, and there are five international airports all within an hour's commute. In short, Northampton's location in the heart of England makes travelling in, out and around the city both cheap and easy.
Lead image credit: University of Northampton
This article was originally published in July 2019 . It was last updated in January 2020