The Shocking Ways Some UK Students are Making Money
With tuition fees and living costs both on the rise in recent years, UK students are suffering the ultimate strain on their financial wellbeing. Save the Student's recently published National Student Money Survey revealed that an overwhelming majority (61 percent) of students claim their Maintenance Loan is not enough to live on or cover rent, and a further 52 percent feel that the Student Finance system is simply unfair.
The statistics have also shown that while only 15 percent of students are consulting their universities for financial support in times of money crises, a shocking 11 percent are turning to gambling, clinical trials and even adult work to help with basic expenses. Read on for a deeper insight into the hard-hitting facts and statistics.
Shocking statistics
The National Student Money Survey has shown that one in 10 students are using their bodies to save themselves in emergency financial crises, and this is due to the lack of financial support they receive from parents, universities and Student Finance alike. The findings also discovered that the majority of students are not coping well with finances at university – 78 percent of the 3,167 students asked are struggling to make ends meet, and 76 percent are having to rely on part-time work for extra cash (five percent of whom said they are using their bodies for medical trials, life modeling and various forms of adult work). Astonishingly, the figure is twice as high (11 percent) when students find themselves in unexpected financial predicaments.
The survey also reported other risky money-making methods, including gambling – five percent of struggling students are resorting to this option for everyday finances, while three percent are doing it for emergency cash. The number of student gamblers taking up the chancy business for their day-to-day finances has seen a drop by two percent since last year, while for those doing it to save them from financial emergencies, the figure has decreased by just one percent.
Two percent of UK students are offering their bodies for clinical trials in exchange for money – five percent more are doing it for emergency cash.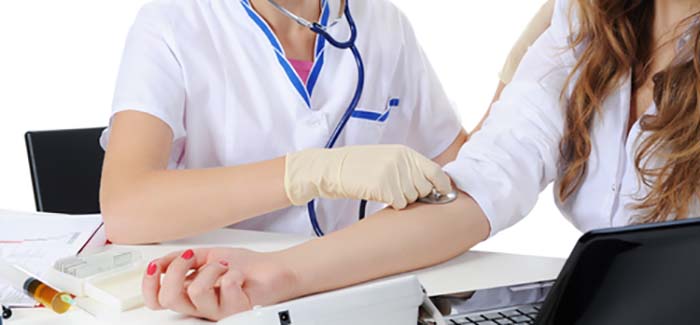 The 2018 National Student Money Survey has revealed that two percent of UK students are undertaking risky clinical trials in exchange for a higher student bank balance. Even more astonishingly, these numbers seem to have witnessed a significant rise when the survey reported seven of the 11 percent of students who resorted to risky money-making behaviors partook in the ordeal for some remarkable earnings when faced with emergency costs.
Clinical trials and the risks
When people offer their bodies as guinea pigs for medical experimentation in exchange for some money, they have consensually partaken in a clinical trial. Although they have their benefits, such as helping to guarantee the safe consumption of the drugs being tested, the process is often controversial with many, and the unpleasant truth that some university students have found themselves resorting to the option serves to add even more fuel to the fire.
As is the case with most quick money-making methods, clinical trials come with their own risks and dangers – which is no surprise since using a healthy human being to test new drugs and physical therapies is bound to bring about the general risks of trial-and-error. The results can include short-term as well as long-term side effects, which of course could pose some serious threats to one's health.
Trials can last up to several weeks, and payment will depend greatly on the duration of the tests as well as the time you spend on the trial and how many days you showed up to the clinic – not on the type of test or drugs involved. This also means that it is uncommon for volunteers to be requested to stay in a hospital throughout the duration of the trial.
Although clinical trials are designed to be as safe as possible for those taking part, some of the drugs are likely to cause relatively trivial side effects, such as nausea and headaches, but other drugs could pose more severe risks that include fainting and even losing consciousness for a few days.
Three percent are turning to adult work amidst their financial struggles, with a further one percent resorting to it in financial emergencies.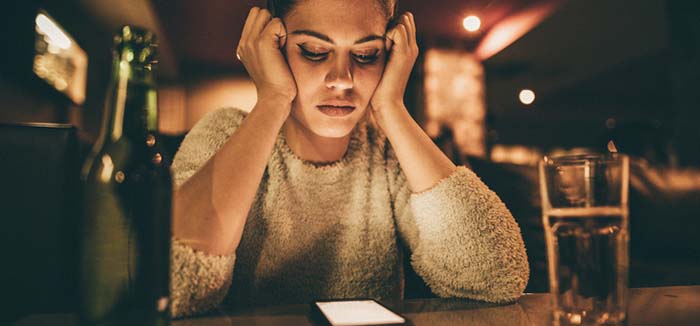 The consequences of the apparent lack of support from Student Finance unfortunately does not stop at voluntary medical tests. Of the 11 percent of students involved in unconventional methods to make money, three percent are partaking in adult work for financial sustenance, while four percent are turning to it in sudden cash crises. The most common forms of student adult work include 'sugar dating' (without sexual relations), sexting, phone sex, participating in live adult cam shows and even prostitution. The number of students who generally chose to take this route has risen by one percent from last year's survey.
As reported by The Telegraph in 2015, a 'sugar daddy' dating website claimed that 1.4 million profiles were those of students worldwide, who were promised anything up to £3,000 a month to accompany men to restaurants, events and functions.
The quirks of social media
Save the Student's survey also included some candid interview segments from UK students that are involved in sex work, all of whom credit their involvement with the industry to social media.
(All names have been changed on request.)
First year student Siobhan, from the University of Liverpool, admitted that her sudden participation in adult work came after she accepted a strange and unanticipated social media invitation: "I never really meant to get started! I had tweeted about wanting money so I could go to an event and afford to eat. The next day I woke up to a direct message from a stranger offering to pay me in exchange for ignoring him and insulting him online." She added, "He called himself a 'pay pig', which is like a sugar daddy but without the sexual aspect. Since then I have used both Twitter and Seeking Arrangement (a sugar baby/sugar daddy website) to find pay pigs and sugar daddies."
Siobhan said that her decision came about as an alternative to securing a part-time job because of her demanding academic schedule: "The best thing is that it's not really work. I don't have to get a part time job to be able to afford to live, which means I have more time to focus on my degree."
She also confesses that her typical income through this bizarre form of adult work is around £50 per week and an extra £5-10 per photo of her "feet or socks".
As testament to students dabbling in this industry due to an urgent financial dilemma, Siobhan admitted that the money has helped her in emergencies, "like when I accidentally lost my keys and had to pay £30 to replace them all."
It isn't just women in adult work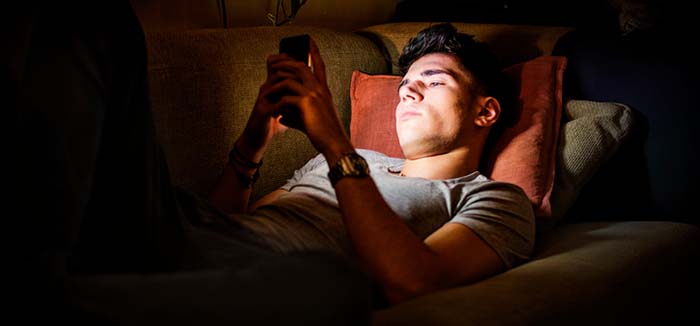 Despite the common misconception that selling sex is mainly (if not exclusively) a 'females-only' job, the cases put forward by Save the Student have proven that male students are also experimenting with unusual forms of adult work to help pay for their expenses. Matthew, who is a first-year student at Canterbury Christ Church University, revealed a rather impromptu social media occurrence which led him to become a temporary foot fetish worker: "Someone messaged me on Instagram and offered me money for a photo of my feet. They'd seen a picture from my photostream of me on holiday wearing flip flops, and that's apparently all it took!"
Matthew stated that his below-average financial circumstances at the time made it difficult for him to reject this awkward request, "I was struggling with money at the time so I obviously wasn't gonna turn it down. After that I used Tumblr to do it a few more times."
He also admitted how much money he was able to earn, as well as the motives behind his repetitive pursuit for foot fetish clients on social media: "I've made about £200 overall. It helped me when I was really struggling with food and stuff; that's when I would turn to doing it."
Matthew also specified the unsurprising cons (and pros) of taking up foot fetish work: "The best thing is it's so easy to do. The worst thing is having to pretend I'm into it, so people actually buy photos. They don't ask for specific things, just different angles and close-ups, really."
Training is offered to new adult webcammers who could make up to "a grand a week"
As if the facts aren't sickening enough, one second-year student, Carmen from the University of Kent, confirmed that after her joining the webcamming industry she was provided with training through social media, "The agency I used does training via WhatsApp: they send text, video and voice notes about how to set up your account, along with everything you need to do before you begin camming. They also offer ongoing support via a group chat, where they answer questions and offer advice scripts."
Additionally, Carmen exposed some staggering potential figures from adult webcam earnings, saying: "If I worked consistently, I'd be making a grand a week easily."
She also non-regrettably expressed relief at the knowledge that she will always have "a back-up option and never be completely stuck without any source of income".
The dangers of getting involved in adult work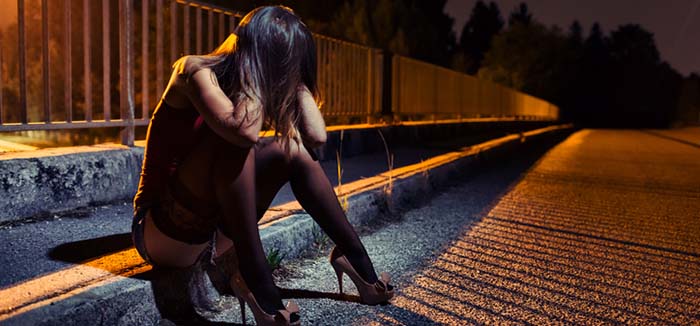 It is no secret that participating in any form of adult work will inevitably come with a range of risks and dangers, which could have a profound impact on young people's lives.
In 2014, former sex worker Gwyneth Montenegro gave an interview to The Independent to talk about her experiences of being a sex worker for 12 years, and to advise young women about the dangers of the escorting business. She highlighted the physical dangers, stating that, "There is always the threat of physical violence, because people think they can get away with it. Men have paid good money to spend time with you and sometimes they think they own you." She added, "This can manifest in rougher than usual treatment to physical restraint and may even manifest in other forms of violence."
Montenegro also specified the emotional effects that accompany adult work: "The mental and subconscious repercussions have a lot to do with what you feel about yourself. You know you're operating outside the bounds of societal norms and there is a huge stigma attached to being a sex worker. You can feel ostracized, alone, unwanted and disposable."
She went on to add: "You're often worried about the ramifications of the exposure to various STDs, too."
Turning over a new leaf
Montenegro's escorting business came to a continuous halt when "a drug-induced haze" left her fighting for her life in a serious car accident: "Faced with a near death experience, it was time to re-evaluate my life and I didn't like what I saw. I will never forget that sickening feeling, deep in the pit of my stomach, as I waited for the results of a series of STD tests. What had I done with my life? Why had I been so foolish?"
Following her decision to leave the adult work industry for good, Gwyneth was able to turn her life around. She successfully completed her studies and is now a fully qualified commercial pilot and NLP (Neuro Linguistic Programming) Master Practitioner, teacher and trainer.
So why are students resorting to such desperate measures, and what needs to be done?
Save the Student's money expert, John Butler, has whole-heartedly expressed that students involved in sex work – whether by choice or as a last resort due to financial strains – should be able to receive the appropriate support that they need. He highlights the fact that individuals involved in these types of industries "still face an unfair stigma, and many may fear repercussions from their university over their choice of work". He added: "Universities need to continue their efforts to provide support and create spaces in which students feel safe accessing advice, to ensure all students are aware of their rights and can practice their work safely."
Mr Butler also acknowledges that Student Finance and a general lack of support from universities is to blame, saying that, "The statistic that fewer than half find it easy to get help from their university is a concern", and adding: "This once again raises my concerns about the gap between living costs and the Maintenance Loan. It's simply not the case that all parents or students can find that much extra cash." The maximum amount available for a Maintenance Loan for students living away from home in England (outside London) is currently £8,700, falling more than £3,000 short of the average annual amount students need for living costs (£12,000).
Sarah Lasoye, Women's Officer of NUS UK, strongly upholds the view that rather than taking action to change some of the truths that lead students to take such extreme measures, more needs to be done to support the rights of sex-workers: "The cost to live and study in the UK makes sex work, and the rights of workers involved in it, just as much a student issue as tuition fees or student housing. That's why more should be done to defend and extend those rights."
"To do so, we will be working closely with organizations such as the English Collective of Prostitutes (ECP) and Sex Worker Advocacy and Resistance Movement (SWARM) to advocate for the decriminalization of sex work, and to oppose further legislation, such as the recent US FOSTA-SESTA style legislation, which could place many student sex workers in considerable danger."
This article was originally published in July 2018 . It was last updated in September 2021