Top 10 Camping Spots in Australia
Top 10 Camping Spots in Australia main image
It's no secret that Australia provides the best of the best: amazing beaches, coastal views, national parks, and superb weather. Well, the country also provides some pretty epic camping spots to pitch a tent, meaning you can enjoy and appreciate the country's outdoor spaces even more.
From campsites in the outback that will make you feel like you're on another planet, to beachside spots with white sandy beaches and blinding turquoise waters—there are so many amazing places to spend some time getting back to nature. Some campsites are free, while some you need to book well in advance due to popularity. Either way, you will be sure to have an epic camping experience pretty much anywhere you go in Australia. (Hopefully you can handle creepy crawlies and kangaroos paying a visit to your campsite!)
1. Coffs Harbour, New South Wales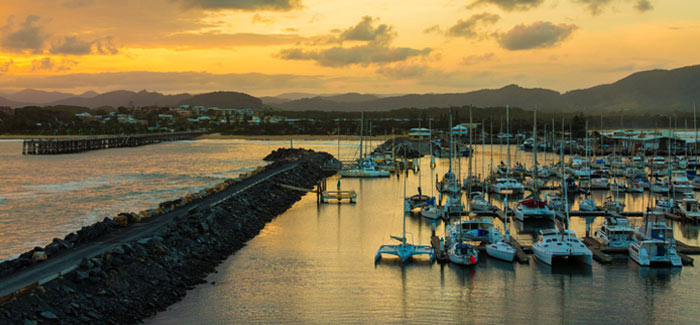 Keen for a camping spot with coastal views overlooking the picturesque Horseshoe Bay? Well, look no further. The Horseshoe Bay Caravan Park is one of Australia's top coastal campground, surrounded by beaches, forests, and of course, the ocean. It's a bit of a hike from Sydney, being a five-hour drive, but the way there offers amazing road trip stopovers that will become a trip in itself.
2. Millaa Millaa, Queensland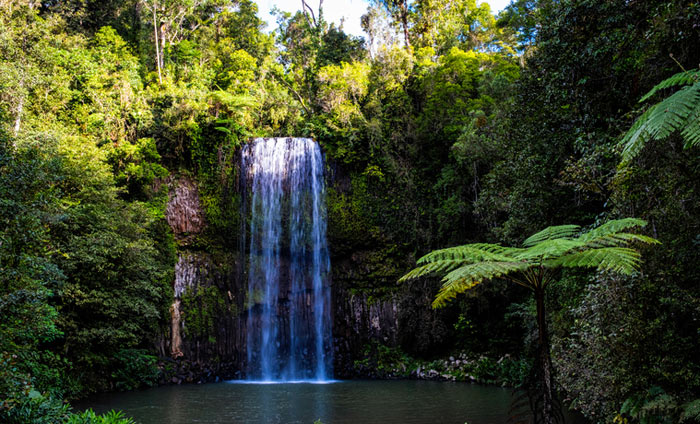 I'm sure you have seen a photo of the famous Millaa Millaa falls once or twice. To say it's a tropical paradise is an understatement, surrounded by lush rainforest and Queensland's highest mountain, Mt Bartle Frere, at an elevation of 1,611 metres (5,285 ft).
3. Margaret River, Western Australia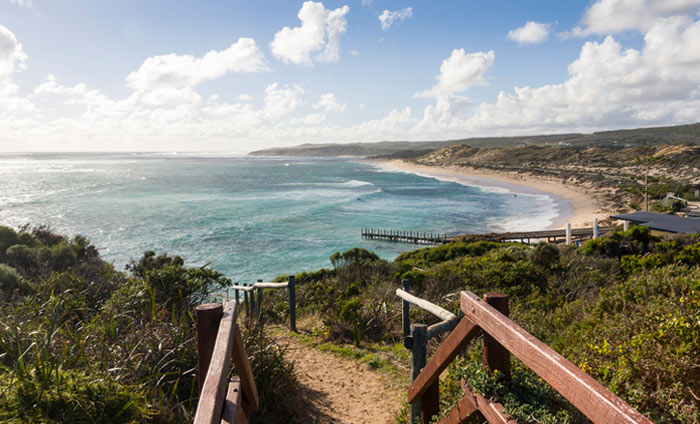 Margaret River has it all—amazing beaches, world-renowned surfing, wineries, and cafés. Only a three-hour drive from Perth, there are a ton of campsites to choose from. The sunsets over the ocean are something special, and the temperatures in the winter don't often drop below five degrees, making it the perfect camping spot year-round.
4. Kalbarri, Western Australia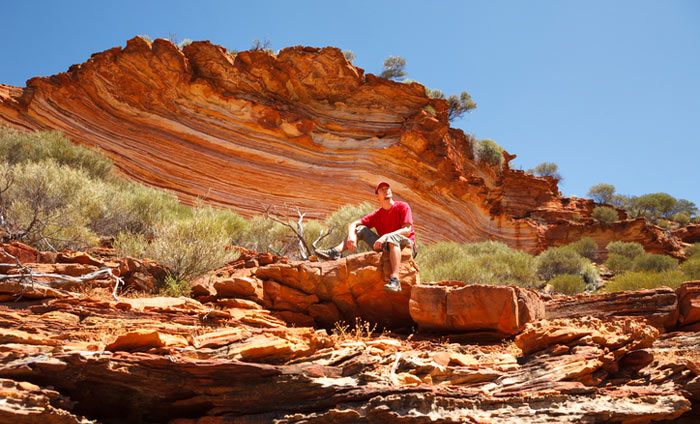 Kalbarri National Park is a must-do when you are exploring the west coast, with river gorges, scenic hikes, and famous red and white striped rock formations for miles. If you go in the right season, the wildflowers will be in a bloom, creating a magical pop of color in the national park as far as the eye can see.
5. Daintree National Park, Queensland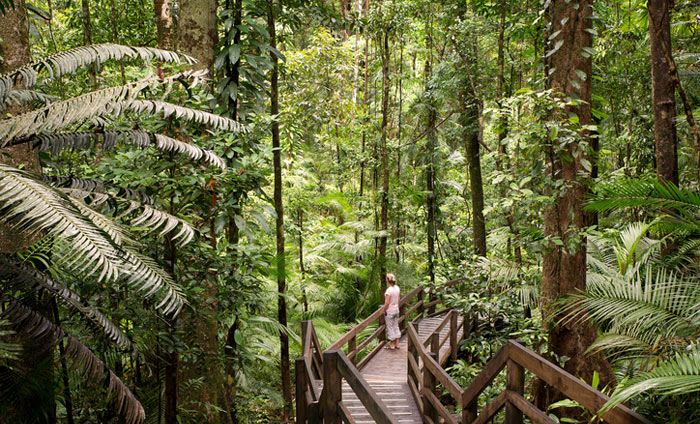 Part of the Wet Tropics World Heritage area, this national park is a haven for endless rainforest, beautiful beaches, and diverse wildlife. The Noah Beach camping site is situated 50m from the shore, beneath the mossy trees—this isn't your typical camping experience.
6. Blue Mountains, New South Wales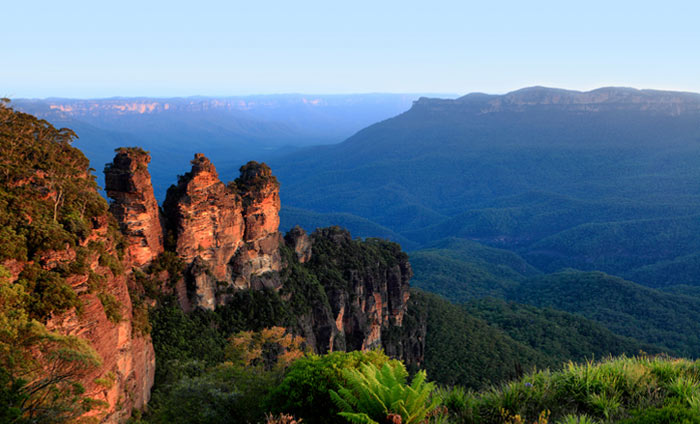 Located just two hours from Sydney, the Ingar Campground in the Blue Mountains is completely free on a first come first serve basis. If you're going during the winter months, making sure to dress warm as the mountain temperature is definitely not your typical Aussie weather.
7. Flinders Ranges, South Australia

If you want a true outback experience, or perhaps an experience that feels as though you are on Mars, then look no further. A five-hour drive from Adelaide, grab a site at Wilpena Pound Campground and explore the 540 million-year-old landscape. I suggest you go in the winter months, since the summer can bring unbearable temperatures.
8. Jervis Bay, New South Wales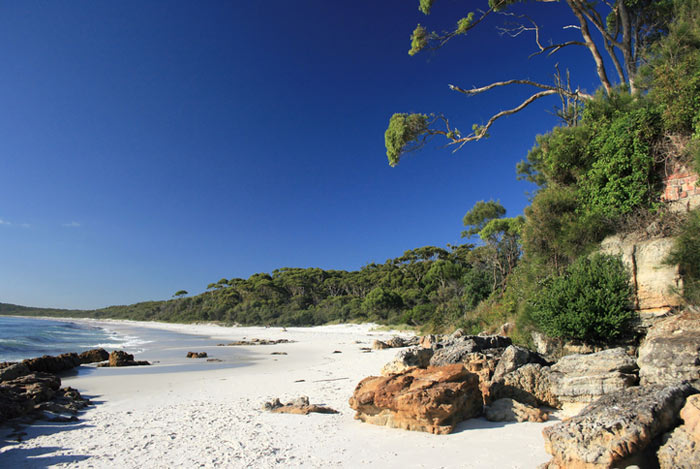 If you're after blinding white sandy beaches and the world's clearest water, then Booderee National Park in Jervis Bay is the place for you. The summer months bring amazing sunny days and hot temperatures, while the winter months offer views of humpback whales migrating north.
9. Grampians National Park, Victoria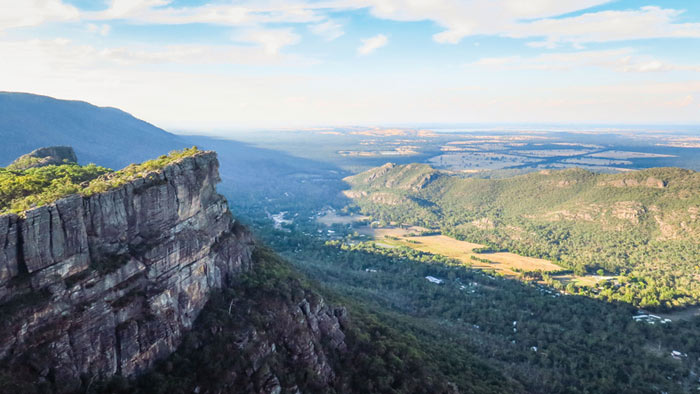 Situated off the coast of the Great Ocean Road, this national park offers stunning mountain views, with endless nature walks in the area to explore all that this place has to offer. If you are really feeling adventurous, there are overnight hikes that take you to some pretty spectacular camping spots nestled on mountain peaks.
10. Esperance, Western Australia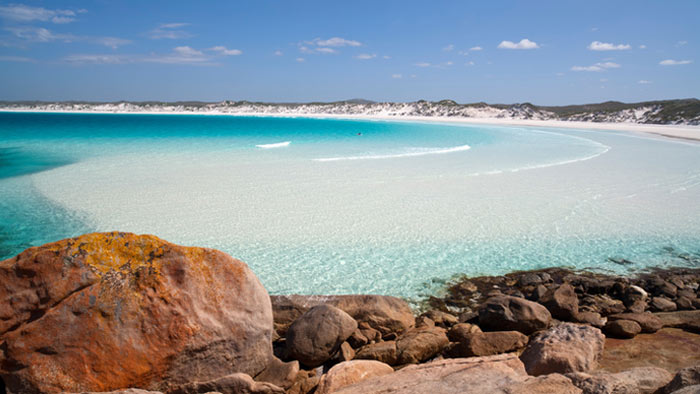 Esperance, a small town on the south coast of Western Australia, is truly what makes the west coast so special. Sparkling waters and white sand stretch for miles, surrounded by amazing bushwalks and coastal views. Lucky Bay, 40 minutes from Esperance, is an amazing ocean-side spot to pitch a tent.
Want more content like this? Register for free site membership to get regular updates and your own personal content feed.
This article was originally published in August 2018 . It was last updated in September 2021