Graduate Study in Australia: Guide for International Students
Graduate Study in Australia: Guide for International Students main image
This article is adapted from the QS Top Grad School Guide, available to read online here.
Many students dream of taking a gap year in Australia, but how about studying there instead? From the bright lights of Sydney to the café culture of Melbourne and the natural beauty of Perth, this 7,692,024km² island has a diverse terrain, character and appeal that keeps international students returning year after year.
Higher education in Australia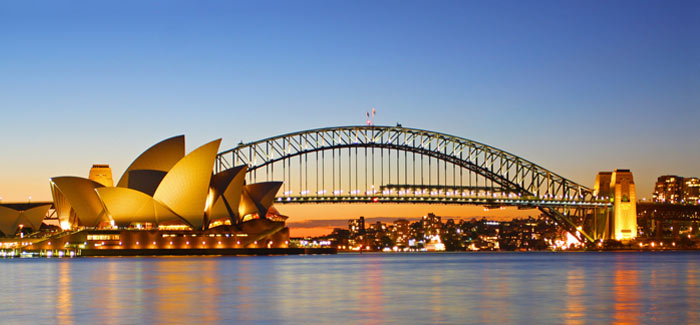 Australian universities are widely respected around the world, and attract students in many academic disciplines. Australia remains an especially popular choice for those studying natural sciences such as biology, zoology and chemistry, as well as mathematics, engineering, the social sciences and medical fields. Overall, international students account for almost a quarter of enrolments, and at some universities they constitute close to half of the student body. This makes for a diverse experience, with classes and campus life taking on a truly global outlook.
Particularly famous around the world are the elite "Group of Eight" – a kind of equivalent to the US Ivy League or UK Russell Group – which comprises the Australian National University (ANU), University of Melbourne, University of Sydney, University of Queensland, University of New South Wales, Monash University, the University of Western Australia and the University of Adelaide. All eight of these hold strong positions in the QS World University Rankings® 2019, with a further 29 Australian universities featured in the ranking. Click here to discover more top Australian universities.
In total Australia is home to 43 universities, of which the majority are public and just two private. Most Australian universities are self-accrediting institutions running under legislation set either by the state or territory. Three levels of degree are offered: bachelor's (three to five years), master's (one or two years) and doctorate (three to four years). In general Australian universities offer excellent facilities and plenty of activities for students to get involved in.
There are also over 1,100 accredited vocational and technical higher education institutions in Australia. These offer technical and further education (TAFE) and vocational education and training (VET). Here you can study short courses, certificates I through IV, diplomas, and advanced diplomas in industry training designed to prepare you for a specific job.
As in many countries, pursuing an internship alongside study is encouraged in Australia. For some courses, such as education, nursing, engineering, IT, accounting and communication, completing work experience may be a requirement. Internships can be pretty competitive, so get your applications in early to ensure you get a good place.
Applications & visas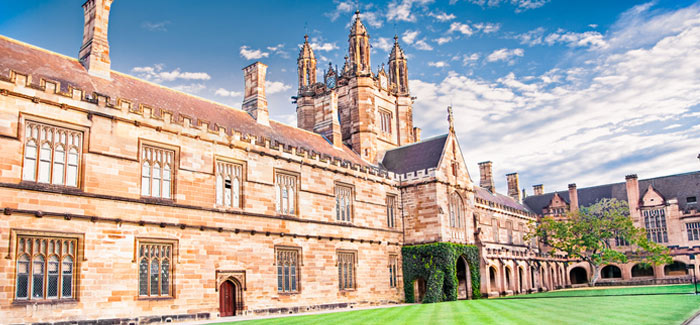 Each higher education institution is unique in the programs offered, entry requirements, cost and lifestyle. Do your research thoroughly, and then apply to each of your chosen universities by following the information provided on the official website. In addition to submitting your academic record, you may also need to provide proof of proficiency in the English language, as well as completing any set tests or interviews.
The beginning of the academic year in Australia is February, although it may also be possible to commence studies in July, at the start of the second semester. You can usually apply between three and 18 months before a course starts, but the earlier the better.
You will need a visa to study in Australia. Australian student visas should be applied for online through the Department of Home Affairs. You'll need to prove that you're a genuine student, of good character, proficient in English, in good health and that you have enough money to support yourself while you study in Australia. Find about more about applying for your visa here.
Tuition fees, living costs & funding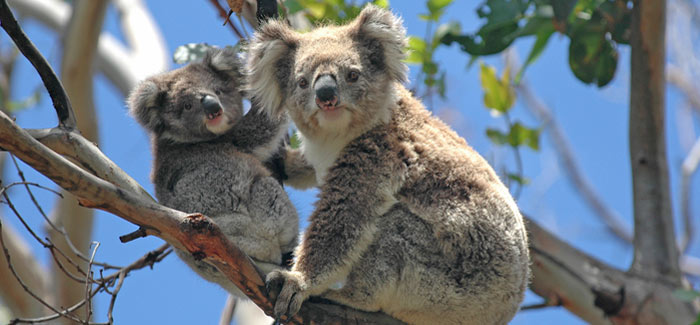 The cost of studying in Australia varies significantly depending on the institution, study level and subject. Programs in fields such as engineering and medicine are typically at the higher end of the scale. As a rough guideline, you can expect master's degrees to cost around AU$20,000-37,000 (~US$15,000-26,800) per year, and doctoral degrees in the region of AU$14,000-37,000 (~US$10,140-26,800).
Living expenses will vary depending on where you're based and the type of lifestyle you indulge in. Most Australian universities provide guidelines for incoming students to help with budgeting.
The Department of Home Affairs requires international students to have at least AU$20,290 (~US$14,700) per year to cover living expenses, with additional funds required if accompanied by a partner and/or children. Most student visas allow you work for up to 40 hours per fortnight during term time and full time during holidays, so it may be possible to supplement your finances with a part-time job, though this shouldn't be relied upon.
The Australian government is active in supporting international students to study in Australia, offering a selection of scholarships, grants and other financial aid. Major government-funded schemes include the Australia Awards and the International Postgraduate Research Scholarships (IPRS) program. Many other organizations and individual universities also offer scholarships for international students, and a searchable database is available on the government website Study in Australia.
Post-graduation careers
If you want to stay in Australia after you've graduated, you'll need to get a work visa. If you're under 50 years old, have studied a CRICOS-registered course in Australia for at least two years, and can pick an occupation on the Medium and Long-term Strategic Skills List (MLTSSL) you can apply for a Temporary Graduate Visa (subclass 485), under the Graduate Work stream. This allows you to stay in Australia for another 18 months after the issue date.
The other visa stream, for post-study work, is for graduates of any field of study. It is valid for two years if you studied a master's by coursework, three years if you studied a master's by research, and four years if you studied a PhD. Find out more about staying in Australia after graduating here.
A version of this article was originally published in January 2015. It was last updated in November 2018.
Want more content like this? Register for free site membership to get regular updates and your own personal content feed.
This article was originally published in November 2018 . It was last updated in September 2021