8 of the Best Spots to Visit in Australia During the Winter
8 of the Best Spots to Visit in Australia During the Winter main image
Traveling in the winter doesn't always mean facing horrible, miserable weather. Whether you're after a snowy holiday or a tropical getaway, there are a ton of places in Australia that are perfect to travel to in the winter months (and actually a lot more desirable to do so than in the summer). And the best part is, you'll almost always pay less for accommodation, tours, plane tickets, and pretty much everything else. The only question you should be asking yourself is: what are you waiting for?
1. Hit the slopes in New South Wales & Victoria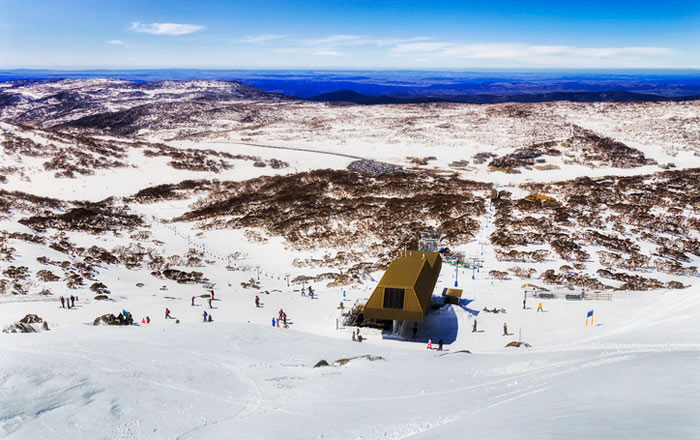 Snow in Australia? Say what?! It's true! Whether you visit the Snowy Mountains in New South Wales or the Victoria Alps in Victoria, you'll be sure to have an epic ski holiday. Falls Creek in Victoria has some of the country's steepest terrain and the Snowy Mountains are the highest Australian mountain range. So, you really can't go wrong.
2. Go hiking in Tasmania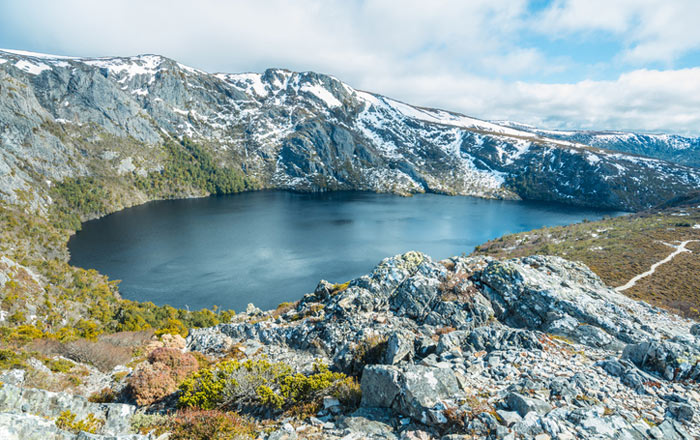 Winter in Tasmania brings crisp winter air, frozen lakes and frequent snowfalls, which complement the landscapes of the region beautifully. And the colder weather brings less crowds to fight with for that perfect Insta picture. Discover Tasmania's must-see sights here.
3. Visit Ayers Rock in Uluru, NT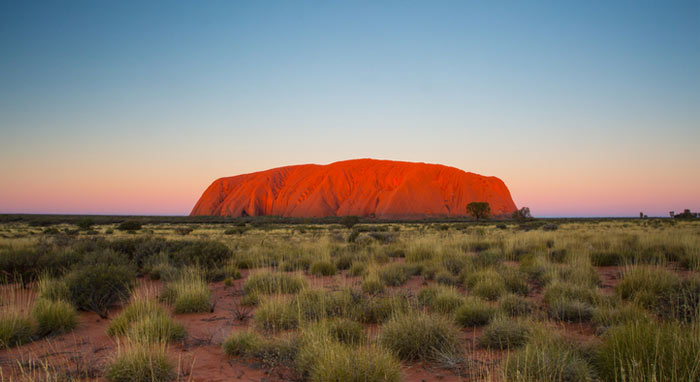 If you're going to visit Uluru in the summer months, get ready for intense heat, a ridiculous amount of flies, and a whole lot of sweating. I mean, you are in the Australian outback of course. In comparison, the winter months bring the perfect temperatures in order to explore the region to the fullest, without having to stop for a water break every five minutes.
4. Soak up some rays in the Whitsundays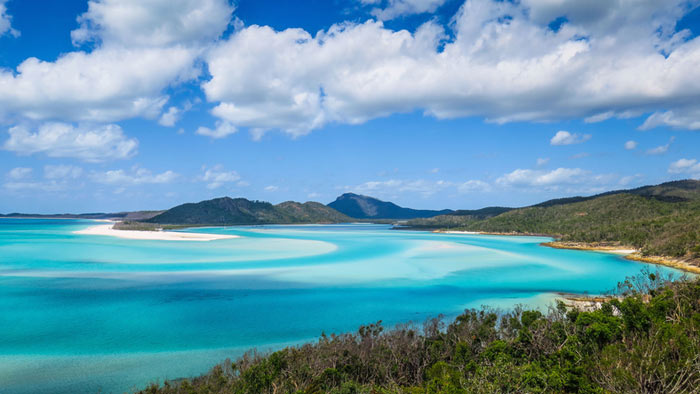 Temperatures in the Whitsundays average around 22-25°C (71.6-77 °F) during winter, meaning you can still witness the islands in all their beauty without worrying about the blistering heat. You will also probably snag some cheap boat tours with the off-peak pricing, less crowds, and chances to spot whales from June onwards!
5. Explore the bustling city of Sydney, NSW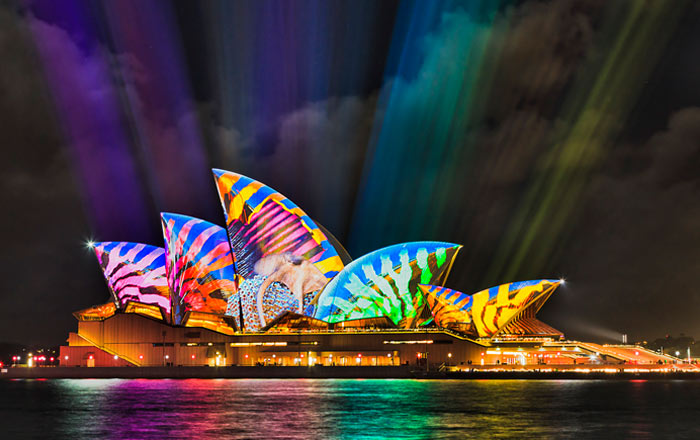 There is so much to do and see in Sydney no matter what the time of year is. You definitely don't need to visit in the warmer months to experience all that this amazing city has to offer. In July, Darling Harbour is transformed into a winter wonderland with an actual skating rink, as well as the stunning Vivid Sydney Festival, which illuminates the city with colorful light displays.
6. Step back into summer in Broome, Western Australia
Winter isn't a thing if you're on holiday in Broome. In this outback coastal town you'll find great restaurants, nightlife, and temperatures that will have you believing you're in the middle of summer.
7. Go four-wheel driving on Fraser Island, Queensland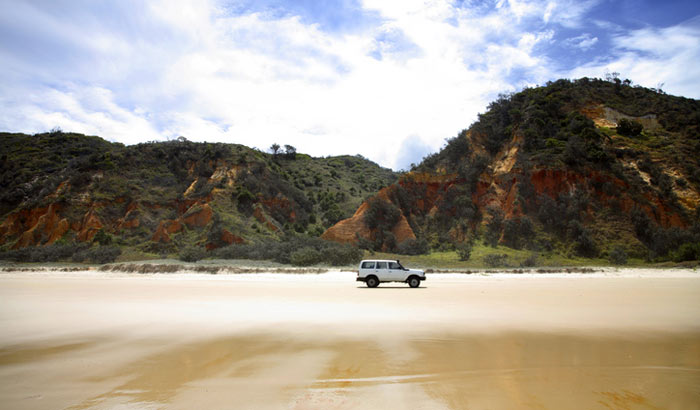 This region is one of the best spots on the east coast to see whales migrating through the waters, which can be spotted right from the beach! You get hop on a 4WDing tour and visit some of the 100 freshwater lakes, ancient rainforests, and some pretty stunning lookout points. You can read more about what Fraser Island has to offer here.
8. Visit the chilled coastal town of Port Douglas, Queensland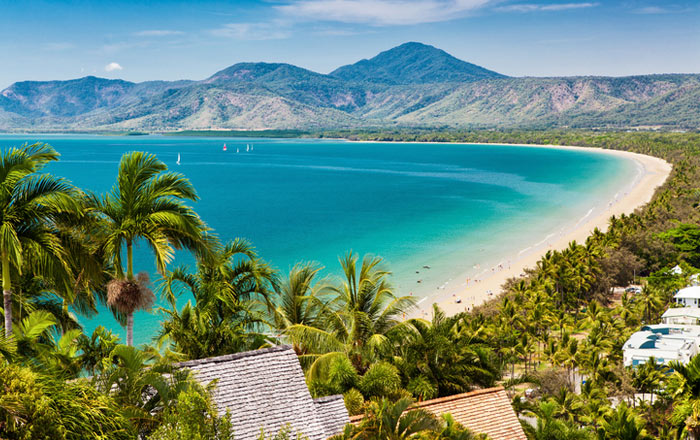 Port Douglas is a warm, tropical destination that is very hard to beat. It's the gateway to the Great Barrier Reef and the iconic 140-million-year-old Daintree Rainforest, which makes for some epic day trips. The winter in Queensland brings warm temperatures and low rainfall, compared to the summer months that bring heavy rain. Seems like a no brainer to visit in the winter!
Want more content like this? Register for free site membership to get regular updates and your own personal content feed.
This article was originally published in April 2019 . It was last updated in September 2021