What to Expect Studying in Switzerland as an International Student
What to Expect Studying in Switzerland as an International Student
Ever thought about doing a semester, or even better, your whole studies abroad? Why not consider Switzerland as your destination? The country is not only known for good chocolate, delicious cheese and excellent watches but also for having some of the best universities in the world.
Here are some reasons you should consider Switzerland for studying abroad:
Why Switzerland?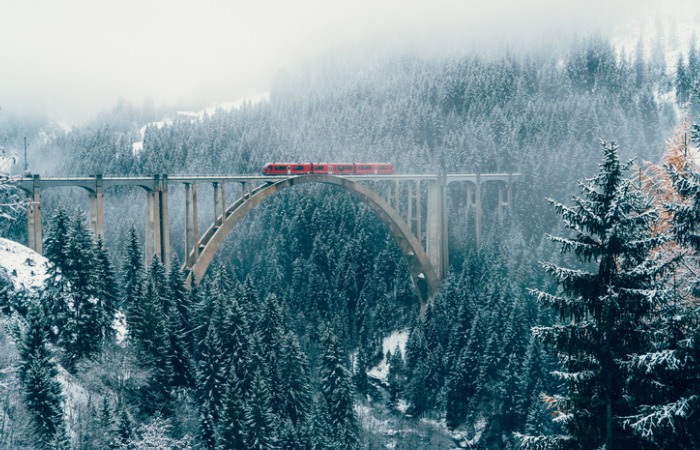 The economy: Switzerland might not be the first country that comes to your mind when you think about studying abroad. However, it offers many benefits most people don't even know about. Even though it is a small country with only around eight million inhabitants, it still has one of the most stable and powerful economies worldwide.
The education system: It doesn't stop with the economy; Switzerland's education system is also known to be one of the best in the world. This is reflected by the many Nobel prizes the Swiss have earned over the past century, especially in the areas of physics, chemistry and physiology.
The people: Swiss people might come off as distant and a bit cold at first, but when you get closer to them, you'll realize that they are a very nice and polite nation who will always offer you a helping hand.
The safety: A bonus for your parents is that they won't have sleepless nights during your studies, because Switzerland is a very safe country with very low crime rates. So you can enjoy the student life to the fullest, without being too worried on your way back home after a great night out.
The nature: With the Alps on your doorstep, your free time will never be boring. The breathtaking landscapes basically demand to be explored. So buckle up and do some trips into the numerous mountains, cycle along the many rivers and lakes and get lost in the scenery.
The heart of Europe: Being located in the middle of Europe, surrounded by Germany, France, Italy, Liechtenstein and Austria, it offers a great position to travel around Europe.
The university system and studying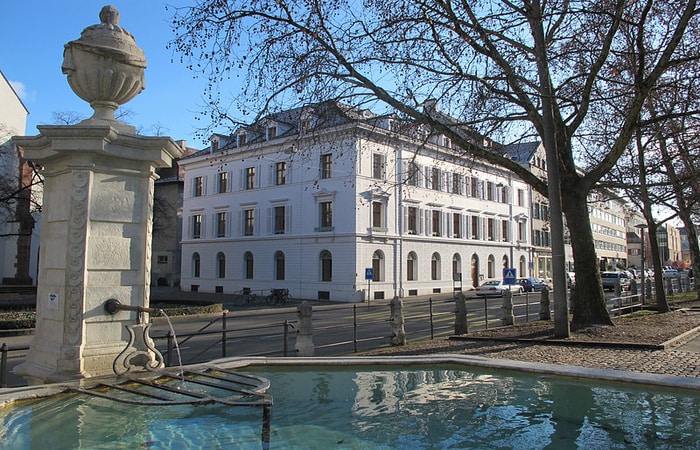 Now that you've got a short insight into Switzerland, we'll go into depth with the most important part of this article: university.
University study is part of a long tradition in Switzerland, with its first university being established in 1460 in Basel. There are a few different kinds of universities you can choose from:
Regular university, where you get the basic university experience.
University of applied science/arts, which offer more experience-oriented studies.
University of teacher education, specifically dedicated to people who study lectureship.
Depending on the type of university, the requirements to get in are different. Getting into a regular university, for example, can be harder than the university of applied science. In order to be able to study at a Swiss institution you need an equivalent to the Swiss "Matura", which is a general higher education entrance qualification. However, each university has the right to decide their terms on their own. In some cases universities require you to do an entrance test before you get accepted in case your school certificate is not enough.
Switzerland offers over 3,000 degree programs with 700 in English, so you don't need to worry about possible limitations. You can study almost everything with a few exceptions, for example medicine, for which you need special requirements.
If you're thinking about doing your masters in Switzerland, you need to have a bachelors in order to be accepted. In some cases the universities require a CV and motivational letter to make their decision.
Due to being well financed the universities are very well equipped and therefore guarantee a good study experience. In return, they expect a lot of their students. The university system is strict with many deadlines, so forget about leaning back and floating through the semester... be prepared to work hard!
Life in Switzerland: costs and funding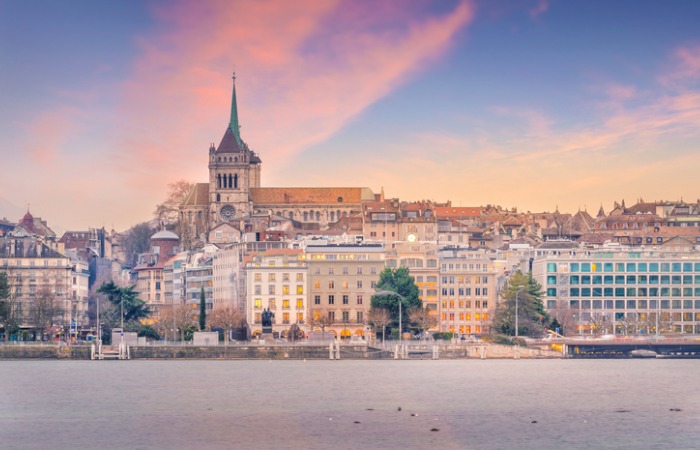 Let's talk about the not so fun part of living in Switzerland...unfortunately, living there is pretty expensive. Cities like Zurich, Geneva, Basel and Bern count amongst the most expensive places in Europe.
Depending on if you live in a dormitory, shared apartment or on your own, rent prices vary, but to save money it's best to look for places outside of the city and commute to your university. As Switzerland has a very good bus, train and tram system it will be no problem to get there.
The costs of grocery shopping is higher compared to the other countries in Europe as well. For example, it is 20 to 30 percent more expensive compared to neighboring Germany. The bill when going out to eat can surprise you even more, as it is even higher than what you pay for buying groceries.
Compared to some other countries like the USA or the UK, the yearly costs of universities in Switzerland will not leave you in debt. The fees of each university can vary and are decided by the responsible canton; however they generally range between 800 and 1,500 CHF per semester (around US$800 to US$1,500).
So how can you afford living and studying in Switzerland? First of all, you can check with your home university to see if there is any sponsorship or funding you can make use of.
Of course, there is always the option to look for a student job and work for a few hours during the week. International students are allowed to work for 15 hours per week during the semester and even full time during the semester break. The payment is very generous as well, so with a pay between 25-35 CHF per hour (US$25-35), you'll have a better chance of surviving your time in Switzerland.
So what are you waiting for? Follow the call of the Swiss Alps and the smell of chocolate and cheese, you won't regret it!
This article was originally published in November 2019 . It was last updated in March 2021