Where Can You Study Abroad in English?
If you want to study in English, you will naturally first think of the usual English-speaking study destinations – the UK, the US, Canada, Ireland, Australia, New Zealand, South Africa. Many of these popular English-speaking study destinations err towards the expensive side though, particularly for international students. If you're concerned about costs, or simply like the idea of studying somewhere different, read on for a selection of alternative destinations where you can study abroad in English and maybe save some money at the same time…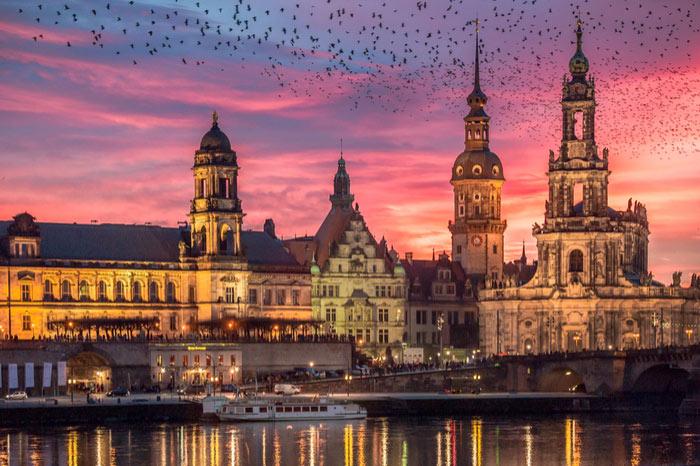 Europe is fast becoming a top region for finding study programs in English, even in countries where English is not the local language. If you're an EU citizen, you can obtain a free university education – with all your lectures taught in English – in around half of all European countries, including Denmark, Austria, Norway and Greece. Fees tend to be higher for non-EU students, but are still comparatively lower than you'll find in other popular study destinations. English-taught courses were few and far between as recently as 2009, particularly at bachelor's level, but there has since been a fifty-fold increase in the number of English-taught bachelor's degrees available.
You can now easily search from over 900 English-taught courses through our helpful matching tool, which finds your perfect course in just a few steps.
Around 56 percent of Germany's population speaks English (particularly amongst the younger generation), and there are many programs available to study in English, particularly at postgraduate level. If you want to study at undergraduate level, English-taught courses are harder to find.
There are no tuition fees for undergraduate degrees at public universities in Germany, with the exception of universities in the state of Baden-Württemberg, where non-EU students now need to pay fees of €3,000 (~US$3,360) per year. Master's degrees are also free if you have gained your undergraduate degree in Germany, while PhD courses are also often either free or very low-cost. Private universities in Germany will charge tuition fees, but these are often still less than the international average.
Find out more about studying in Germany in English and the costs of studying in Germany.
If you want to study in English in the Netherlands, you won't struggle to communicate with the locals – 90 percent of Dutch residents are English speakers. There's also no shortage of English-taught courses – more than 2,000 are available, the majority of which are master's degrees. The government agency Study in Holland has a Study Finder, which will help you find your perfect English-taught course at any level of study.
Although tuition is not free in the Netherlands, fees are much less than the average for English-speaking countries, particularly if you're from the EEA/Switzerland/Surinam, as you will pay €2,087 per year for most courses in 2019/20. If you're not from these locations you will pay at least €6,000 (~US$6,700) per year, depending on your subject and study level.
Teaching in Austria is mostly conducted in the country's official language, German, but there are around 260 programs available in English at various study levels – the Studienwahl website has a search tool to help you find a course taught partially or fully in English. This is another country with a high percentage (73 percent) of English speakers. Higher education is free for Austrian nationals and students from the EU. Students from non-EU countries can expect to pay €726.72 (~US$815) per semester.
Around half of Greece's citizens can speak English. While teaching at universities is mainly in Greek, specialized study programs are also available in English at both undergraduate and postgraduate level. Again, tuition fees are free for domestic and EU students at undergraduate level in public universities, while students from non-EU countries will pay around €1,500 (~US$1,700) per year, often including course textbooks.
Scotland
If you're an EU national keen to study in the UK but not so keen on the high tuition fees, you may like to consider Scotland, as there are no tuition fees for students from Scotland or elsewhere in the EU (excluding students from the rest of the UK). Although Brexit may affect this, it has been confirmed that EU students starting a degree in Scotland from 2019/20 will be able to study for free for the duration of their course. Scotland is primarily English-speaking, but also has two recognized regional languages, Scottish Gaelic and the Scots language.
Explore the top universities in Scotland.
Russia is another country offering a wider range of English-taught programs, as well as 15,000 government scholarships, both of which aim to attract more international students. However, the number of English speakers is much lower here at around five percent of the population (though it will vary by region, with cities like Moscow and St Petersburg having a higher proportion of English speakers), so it's a good idea to learn some basic Russian to help you get by.
Read more about studying in Russia in English.
Although most teaching in universities in Denmark is conducted in Danish, there are more than 700 internationally recognized programs taught in English, and 86 percent of the country's residents can speak English. You can find study programs in English via the study in Denmark website. Universities in Denmark are free to attend, at all levels, for all EU/EEA/Swiss students. If you are from outside the EU/EEA, you will be required to pay fees, which on average cost €6,000-16,000 per year (US$6,750-18,000).
Another country with a large number of English speakers, over 860 programs are taught in English at Swedish universities. University is free for Swedish citizens and citizens of EU countries. However, non-EU students pay fees. These are set by each university; you can expect to pay somewhere between SEK80,000 and SEK190,000 (around US$8,600-20,500) per year depending on your subject and degree level.
Finland is another destination worth considering to study abroad in English. Finnish institutions provide over 400 courses in English, and there are no tuition fees for EU students. Non-EU students pay tuition fees of approximately €5,000-20,000 (~US$5,900-23,550) per year.
Again, there are many English language speakers among the nationals of this country (70%). English language courses are more common at universities of applied sciences and polytechnics, and only a small number of English-taught courses at bachelor's degree level are available at general universities. A database of English courses can be found on the Studyinfo.fi website.
The only Nordic country continuing to offer free tuition to all students (regardless of nationality), Norway offers a good range of English-taught programs, mainly at master's level, and the vast majority of residents know English. At the University of Oslo (the country's highest ranked university in the QS World University Rankings® 2019 at 135th) there are a wide range of English-taught programs at all study levels. You will still need to pay a student welfare organization fee each semester, which is typically no more than NOK600 (~US$70).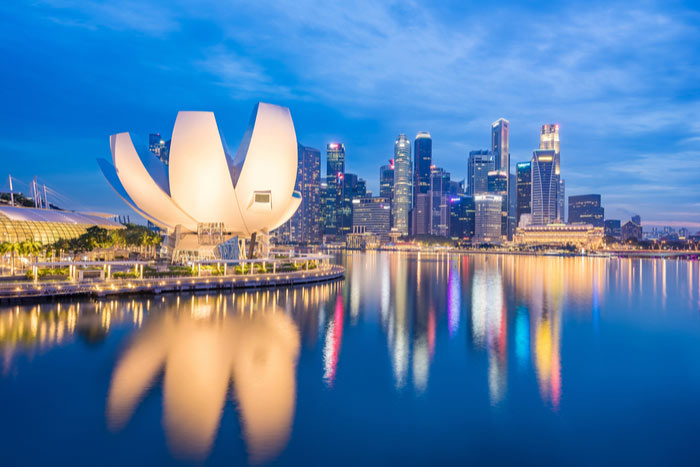 A vibrant and multicultural city state, Singapore includes some of the most prestigious universities in the world, with Nanyang Technological University (NTU) and Singapore National University both ranked among the top 15 in the QS World University Rankings. If you want to study in English in Singapore, the good news is that English is one of its official languages, with around 80 percent of the population fluent, and it's also the official language of instruction at universities. However, costs in Singapore are relatively high – as an example, undergraduate tuition fees at NUS started at S$17,550 (~US$13,000) in 2018, and the high standard of living is matched by high living costs.
Malaysia is quickly becoming a popular study destination for international students, and has recently invested heavily in the higher education sector, for example by welcoming international branch campuses, which are run by universities based in other countries. Existing branch campuses include those operated by the UK's University of Nottingham and Australia's Monash University. However, the country's own universities more than hold their own, with Universiti Malaya its highest ranked at joint 87th in the QS World University Rankings.
English is the language of instruction at private colleges and some government universities, and is also commonly used among Malaysians. For those less proficient in the language, most colleges also offer English proficiency classes. The cost of living for international students in Malaysia is as low as US$3,440 per year.
One of the world's leading international financial centers, Hong Kong mixes eastern and western cultures, with English widely used in both daily life and higher education – almost all university-level teaching is conducted in English. Average tuition fees are estimated to be around HK$90,000-265,000 (~US$11,465-33,760) a year, so you may wish to apply for a scholarship, either from your university of choice or the Hong Kong government.
There is a great deal of diversity in India, both in terms of culture and language – hundreds of dialects are used here, and in fact the 2001 census identified no less than 26 different mother tongues with more than a million speakers. However, in Indian universities, the language of instruction is largely English, especially at postgraduate level, and there are often language classes available for non-native speakers to strengthen their knowledge of the language. The costs of living in India is very affordable, and tuition fees are also on the low side, with courses usually costing US$3,300-7,800.
Another location with a growing number of international students choosing to study in English is Taiwan, in which the language is widely spoken and understood. Keen to attract international students, universities in Taiwan are increasing the number of degree courses taught partly or entirely in English. There are various English-taught programs available, which you can search for via the Study in Taiwan website. Taiwan's highest-ranked university, National Taiwan University (ranked 72nd in the world), has tuition fees starting at US$3,300 per year.
Africa and the Middle East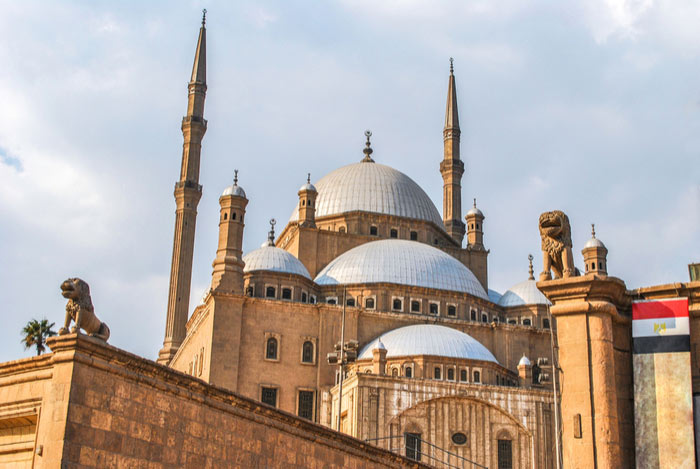 Although the official language of Egypt is Arabic, English is widely used in tourist spots and cities, with most of the street signs bilingual in literary Arabic and English. However, English is less common in rural areas. Given their names, you won't be surprised to learn that the British University in Egypt (near Cairo) and the American University in Cairo both conduct teaching in English. Tuition fees vary depending on credit hours, with non-Egyptian students at the latter university paying at least US$14,556 per year.
The official languages of Israel are Hebrew and Arabic, but English is also widely used, with around 85 percent of the population proficient in the language. Courses at universities in Israel are often taught in Hebrew, but many leading universities in Israel also increasingly offer English-taught programs. Tuition fees are around US$9,000-15,000 per year.
Home to some of the highest-ranked universities in the QS Arab University Rankings, Saudi Arabia's official language is Arabic, but many residents know English. There are no tuition fees at some universities (such as King Saud University) and a good range of English-taught courses available, particularly for master's degrees and courses in engineering, science and medicine.
Note that for all of these countries, if you want to study in English and you are not a native English speaker, you will most likely need to prove your proficiency in the language with a test such as the IELTS, TOEFL or PTE. It's also worth getting to grips with the basics of the local language, to help you settle in.
This article was originally published in November 2015. It was last updated in April 2019.
Want more content like this? Register for free site membership to get regular updates and your own personal content feed.
This article was originally published in April 2019 . It was last updated in January 2020