Top 5 Reasons You Should Consider Studying a Master's in Finland
Sponsored by the University of Eastern Finland
Offering a warm welcome to more than 20,000 international students every year, Finland is fast-becoming a popular study destination for students all across the globe.
From its outstanding quality of life, attractive Nordic culture, and political freedom, to unspoiled natural beauty landscapes and a highly innovative higher education system, experiencing the unique and simple lifestyle that Finland offers is something which ought to definitely be at the top of your to-do list.
You'll get to experience world-class education
Finland is a country renowned for innovation and it's a trait which is central to its higher education system, along with the state-of-the-art facilities and cutting-edge technology found at most major institutions.
One university that's leading the way in innovative teaching and research is the University of Eastern Finland which is ranked seventh highest in the country, and features in the top 500 in the QS World University Rankings® 2019. It also offers 25 English-taught international master's programs, so no matter what you study, whether it's a Master's Degree in Linguistic Data Sciences, a Master's Degree in Biomedicine, or a Master's Degree in Environmental Policy and Law, at the University of Eastern Finland, you'll always be a part of dynamic and personalized education environment. Applications for the international master's programs at the University of Eastern Finland close on January 31st 2019.
The unique Nordic lifestyle and culture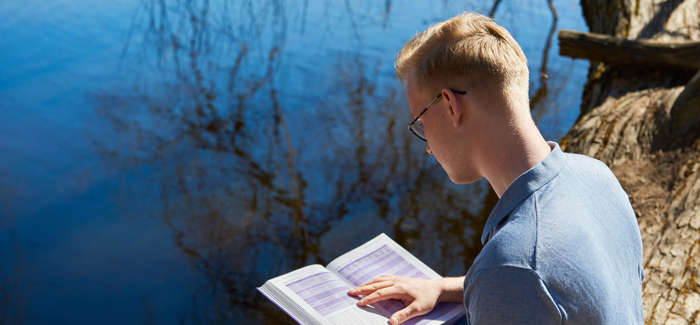 Image: Student studying at the University of Finland, Kuopio campus
Live like a local and tickle your taste-buds with some classic, locally sourced Nordic cuisine. You'll find fresh fish, vegetables and berries all play a dominant role in the best local dishes. If you're a big fan of coffee, then you're definitely in the right place; Finns love their coffee so much that the country is top of the table for the most coffee drank per person in the world!
Arts and festivals are also things which Finland knows to do well. In the summer, the city of Joensuu in eastern Finland is home to the Ilosaarirock Festival, while in the autumn the Rokumentti Rock Film Festival comes to town. Otherwise, the Kuopio Wine Festival or Kuopio Dance Festival, both also in eastern Finland, may be more to your liking.
Sport is a popular pastime in Finland, and it's one of the "big seven" ice hockey nations. So, whether you'd like to take to the ice yourself or simply watch from the sidelines, it's something that's guaranteed to get your adrenaline pumping. Or, if that all sounds much too stressful, simply turn up the temperature and bask in one of Finland's two million saunas instead. Yes, two million saunas.
It's a real-life winter wonderland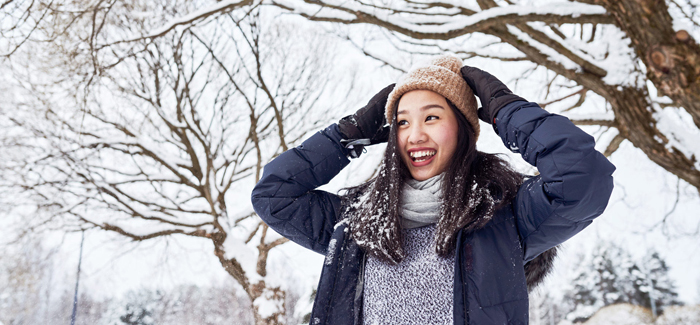 Image: Student at the University of Eastern Finland, Joensuu campus
It's time to get off the beaten track and pack your hiking boots as you explore Finland's most prized asset – its vast and unspoiled natural landscape. An exotic backdrop to the country's towns and cities, you'll be truly spoilt for choice as you discover Finland's idyllic islands, 188,000 glittering lakes and 40 national parks.
You'll have to get used to the extreme seasons though. Finland becomes the land of the Midnight Sun in the summer, so why not give night hiking a go in the forested hills of Lapland? For the other six months of the year, the country turns into a winter wonderland, which means you'll be jumping on your snowmobile, hitting the slopes for some cross-country skiing and witnessing the magical spectacle of the Northern Lights.
It's a financial haven for students
Even though living costs in the Nordic countries are known to be higher than elsewhere in Europe, Finland is committed to ensuring higher education fees are as little as possible, and in some cases, attending university is even free. This is because Finland doesn't charge tuition fees for students coming from EU or EEA countries. However, since 2017, students from non-EU/EEA countries who study English-taught bachelor's and master's programs have to pay tuition fees.
Many universities across the country offer scholarships to international students, including government incentives and university-specific awards – the University of Eastern Finland being one example. For students who are required to pay tuition fees, the University of Finland offers a number of scholarships to help lighten the financial load.
What's more, is that all bachelor's and master's degree students, as well as exchange students are entitled to receive free preventative healthcare, medical care, mental health care and dental treatment as part of the Finnish Student Health Service. All you need to do is make sure you've paid the Student Union membership fee.
Finland's been voted the happiest country in the world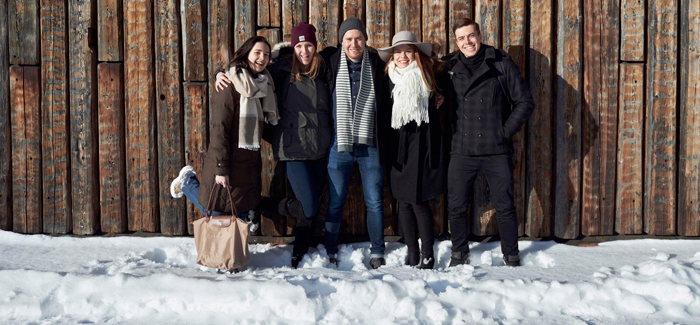 Image: Students at the University of Eastern Finland, Joensuu campus
It should come as no surprise that Finland is officially the happiest country in the world, according to the World Happiness Report 2018. In fact, Finland scores highly almost all across the board. The Travel & Tourism Competitiveness Report 2017 voted it the safest country in the world and fifth most environmentally sustainable country, while it topped the tables for having the cleanest air in the world according to the World Health Organization. And for those looking to start their own business, Finland is also ranked the third best country in Europe to do just that.
This article was originally published in December 2018 . It was last updated in January 2023