4 reasons to attend a summer school at an international university
Sponsored by Bocconi University
Attending a summer school as an undergraduate student has many benefits. It's a great way to gain a better understanding about a topic of interest or learn more about a university before applying to a programme – particularly if you're an international student.
To give international students an insight into university life in Milan, Bocconi University in Italy is running a three-week-long summer school from 27 June to 15 July 2022, offering a variety of programmes both in person and online. Students can choose one topic in the fields of management, entrepreneurship, digital marketing, finance, economics and each course lasts three weeks.
So, if you're interested in attending a summer school as an international student, here are four reasons why you should. 
Learn more about a university or programme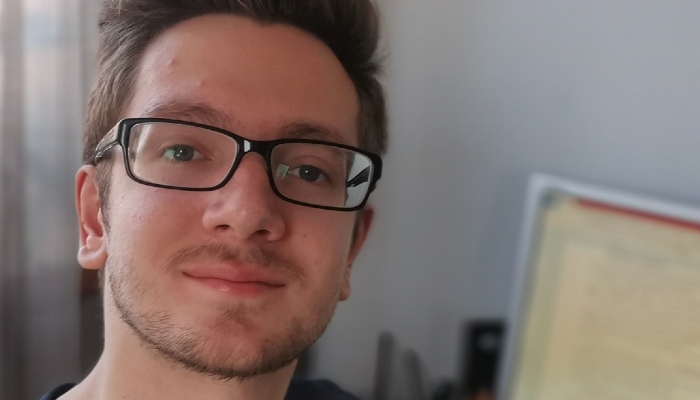 A university summer school will offer an exclusive insight into a university's programme and methods of teaching. If you're considering a postgraduate degree, a summer school can be a great opportunity to find out if this is the right programme – and university – for you.
MSc Management student David Donev attended Bocconi University's summer school online in 2020. Originally from Hungary, David used the summer school as an opportunity to learn more about Bocconi University before pursuing his master's there.
He said: "I had the chance to get an understanding of a specific aspect of finance through the interactive teaching methods of Professor Gigante and to take a peek into the academic environment of Bocconi - which has convinced me to pursue my MSc at the institution."
Xinyun Li had a similar experience. Initially from China, Xinyun decided to start a postgraduate programme at Bocconi after attending Bocconi's summer school in Milan in 2016. 
"As a business student and football fan, there was nothing more thrilling than participating in an interdisciplinary course in sports management. This allowed me to gain a pretty comprehensive view of the sports industry from finance, marketing and management aspects," said Xinyun.
Xinyun is currently studying economics and management in arts, culture, media and entertainment at Bocconi University. Attending the summer school at Bocconi played a large part in her decision to study there.
"When weighing various graduate programme offers, I considered my experience at Bocconi Summer School as one of the crucial factors in my final choice," she said. 
"I believe Bocconi's summer school offers a great chance to learn about the academic environment there," she added.
Discover a flexible way of learning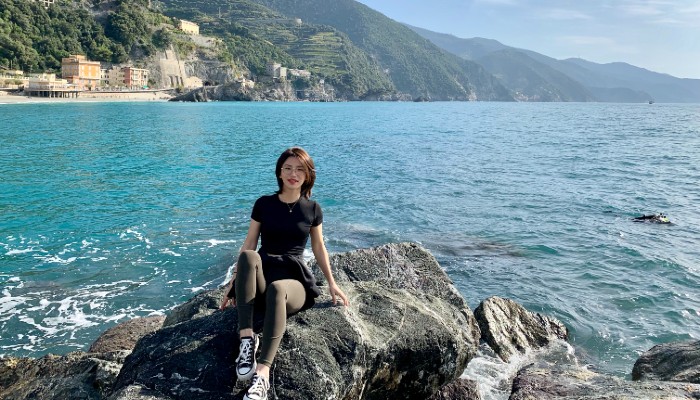 Bocconi University's online summer school programmes offer the flexibility to learn more about a school without having to travel. This makes them a great option for international students.
At Bocconi University if you choose to attend an online summer school, you'll attend courses through an interactive platform, streaming classes which let you interact with professors and classmates. 
"I consider the introduction of the remote version of Bocconi Summer University very fortunate, as it has allowed me to participate in the programme while working as an intern in my home country," said David.
Gain valuable business connections
One of the big draws of a university summer school is the people you'll meet. You will get to know other students from around the world and work with peers from different countries and cultures. 
Xinyun explained how the social aspects of the summer school helped her meet new people in a relaxed atmosphere. 
 "Aside from the lectures, there were well-organized visits to Adidas Italia, San Siro stadium and Vero Volley Monza. We had access to the VIP lounge, welcome gifts and chances to talk with senior managers," she said.
"It was the perfect combination of lectures, company visits and cultural immersion," she added.
Immerse yourself in the culture
Studying abroad can be intimidating if you're not sure what to expect. Luckily a summer school can prepare you for studying abroad. Whether you choose to attend a summer school in person or online, you will gain an insight into student life at the university and immerse yourself in the local culture.
"After-school activities, such as the cooking class and the city walk made it possible for me to surround myself in Italian culture," said Xinyun, who studied at the in-person summer school in Milan.
David also enjoyed this aspect of the summer school.
He said: "I could immerse myself in the Italian way of living through online activities like the cooking class, in which we cooked a traditional Italian pasta recipe called cavatelli. 
"This, and building valuable relationships through the online groups, made the summer school a truly unforgettable memory."
If you're interested in further developing your knowledge in management, entrepreneurship, digital marketing, finance or economics and you want to discover more about studying at an Italian university, Bocconi University is opening up its summer school to motivated international students.
There are plenty of courses to choose from so whether you're looking to study online or in person, you can find a programme that suits you.
This article was originally published in March 2022 . It was last updated in September 2023