What Can You Do With a Sports Degree?
If you have a knack for sports and would like to study it at degree level – or you're already studying a sports degree at university and are unsure about where it'll lead you after you graduate – then you're in the right place. Since you've picked a sports degree as your major, chances are you enjoy the subject and will be pleased to know that sports jobs are plentiful and varied.
Read on to find out about the variety of sports jobs out there to help decide which one is for you.
Typical sports jobs
Physical education teacher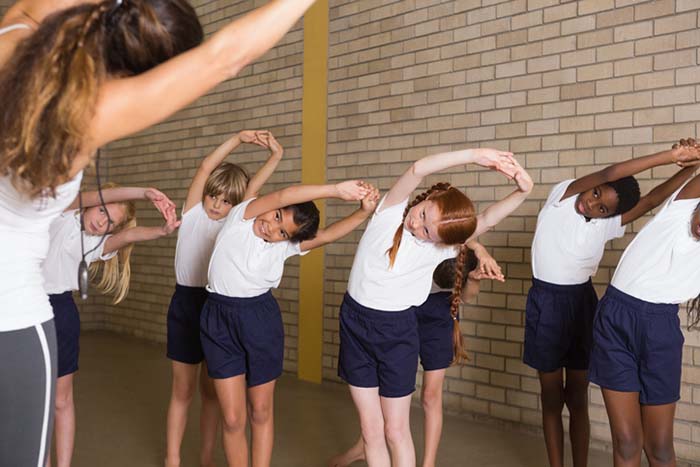 As a physical education teacher, you'll work in a primary or secondary school, conducting lessons in physical education to children and adolescents. While your lessons will be in line with the national curriculum, your role will allow you to utilize your creative and interpersonal skills to interact and engage with pupils by helping them to participate in a variety of sports, teaching them the essence of fitness and providing a fun and healthy learning environment.
To become a physical education teacher, you'll typically need to have graduated with a bachelor's degree in education or a relevant discipline, followed by postgraduate teacher training. You'll also need to be able to demonstrate a number of skills, including excellent communication with both your pupils and your colleagues, patience and a caring and understanding nature, plus strong organizational skills – among many others.
Sports coach
A career in sports coaching will allow you to assist either passionate sports individuals or teams to hone their abilities and achieve their highest potential in a particular sport. You may work closely with either professional or semi-professional sports individuals and teams, planning and implementing suitable training programs to help boost the participants' fitness levels and maximize their performance.
To become a sports coach, you may benefit from a sports-related academic qualification; however, a relevant coaching qualification is deemed more important for this career.
As a sports coach, you'll have the choice to work on either a public or private platform; this will provide you with the opportunity to potentially set up a business (working as a personal sports coach), or to seek employment from organizations such as schools/colleges and universities, public gyms, hotels, etc. Working hours will vary, though many sports coaches work on a part-time basis whilst combining their coaching work with other jobs.
Sports therapist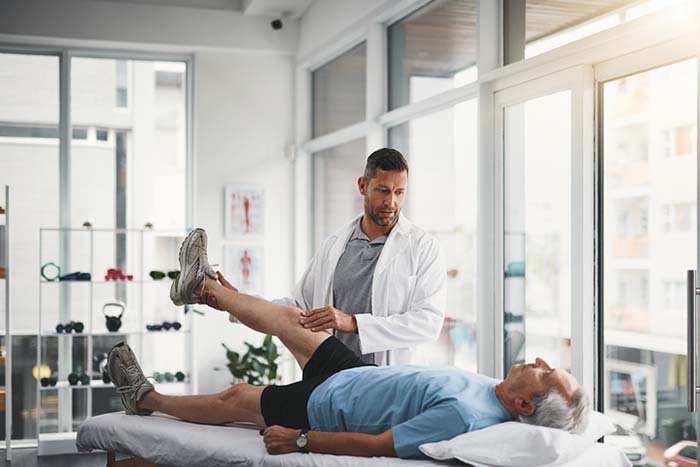 A sports therapist's role is to ensure that people performing sports or involved in any form of exercise are training and competing as safely as possible. They're typically the first to respond to occurrences of sport and exercise-related injury, and employ a vast range of techniques to help rehabilitate the patient back to full health and strength.
Although relevant academic qualifications may prove useful for a career in sports therapy, sufficient work experience, professional training and an appropriate coaching qualification will typically hold more value.
Sports jobs in this role can be found either in sports injury clinics or directly with individuals or teams, both professional or amateur. As a sports therapist, you'll be expected to work amid a team of trainers, managers and doctors, and should be prepared to work outdoors no matter the weather, working irregular hours and traveling both nationally and potentially internationally – particularly if you're working with a sports team.
Sport and exercise psychologist
Sports and exercise psychologists work largely with both professional and amateur athletes, coaches and referees. They offer services based on the role of psychology in sport and its impact on performance, and help to prepare sporting professionals for the challenges and wide-ranging demands of their careers.
For a career in sports psychology, you'll need to obtain a good degree classification, such as a minimum 2:1 honors degree in the UK, in an accredited sport psychology course, psychology or a joint degree in related subjects, as well as relevant work experience and a postgraduate degree in sports and exercise psychology.
Sports and exercise psychology jobs can be found with sports teams, organizations, universities and colleges, and working hours will depend on your client as well as the nature of the sport.
Personal trainer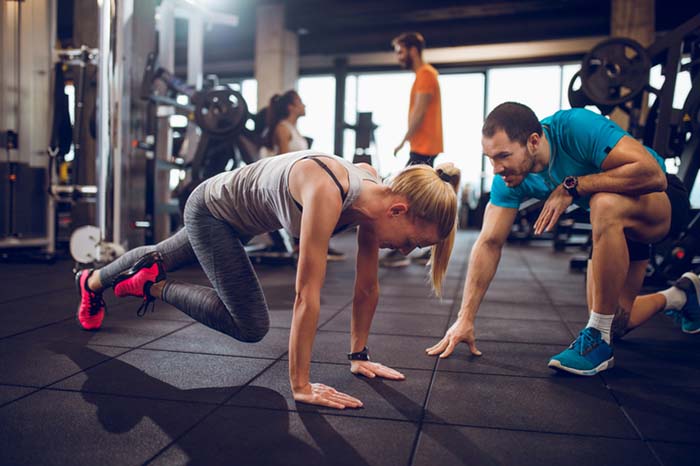 Personal trainers create individual-based fitness programs for clients to assist them in achieving their full fitness, weight-loss or muscle gain and strength goals, using a range of fitness equipment and classes, either in a gym environment or outdoors.
Unlike fitness/gym instructors, a personal trainer is typically more qualified in terms of fitness knowledge and expertise, and may offer tailored health and exercise advice to clients.
To become a personal trainer, you'll need to hold a recognized diploma or degree in a relevant discipline, in addition to a wide range of personal skills and enough work experience. Once your career commences, you'll be inclined to work irregular hours in order to meet your clients' demands, though this may depend on whether you're working for a gym or are self-employed.
Other careers for sports graduates
If you've completed – or are looking to complete – an undergraduate sports degree, but you feel like a conventional sports career isn't for you, there are many other jobs in which your degree might be useful, such as: a university lecturer, an event manager, a health promotion specialist (or health improvement practitioner), a healthcare scientist (or clinical scientist), and countless other roles. It's also important to note that many employers accept applicants with any degree subject, so you have a wide-ranging pool of career options available to you.
--
'What Can You Do With a Sports Degree?' is part of our 'What Can You Do With…' series. We have also covered art, biology, business, communications, computer science, English, engineering, fashion, finance, history, geography, law, marketing, mathematics, management, philosophy, performing arts, politics, psychology, sociology, chemistry, economics and physics.
Want more content like this? Register for free site membership to get regular updates and your own personal content feed.
This article was originally published in March 2019 . It was last updated in January 2020