How to Tell If a Career in Medical Physics Is Right for You
Sponsored by Duke Kunshan University
The demand for medical physicists in China and other regions across Asia is looking to skyrocket in the next decade or so, with an estimated 12,000 job openings expected, especially in the coming era of proton therapy.
Medical physics is a hybrid of physics and medicine, and can be considered a lifeline to the human race (excuse the pun) when it comes to the diagnosis and treatment of human diseases. It offers a broad spectrum of career opportunities ranging from clinical activities, to quality assurance, radiation safety, and research – including big data and AI within diagnostic radiology physics, radiation therapy physics, and nuclear medicine physics. Plus, it offers an impressive average salary as well!
Interested? Read on to find out whether medical physics is the career for you.
You've got a background in science
If you've already got an undergraduate degree – or are in the process of getting one – in physics, applied science, engineering, or applied mathematics, you already have an ideal background for grasping medical physics and how it works.
You want to make a real difference
It's important to note that a medical physicist has a very different role to a doctor, but you are still able to make a difference to patients' lives and that can be a big motivator for medical physicists, much like it is for doctors. However, the job itself doesn't involve as much day-to-day contact with patients.
Medical physicists aren't laboratory-bound introverts though either. Whether it's in a hospital, clinic, or research center, many medical physicists are at the forefront of patient care, helping save lives by ensuring the maintenance of highly sophisticated hospital equipment used in the diagnosis and treatment of patients, or contributing to the research and development of cutting-edge medical treatment and procedures.
This is incredibly rewarding – albeit challenging – work.
You have a desire to work with the latest medical technologies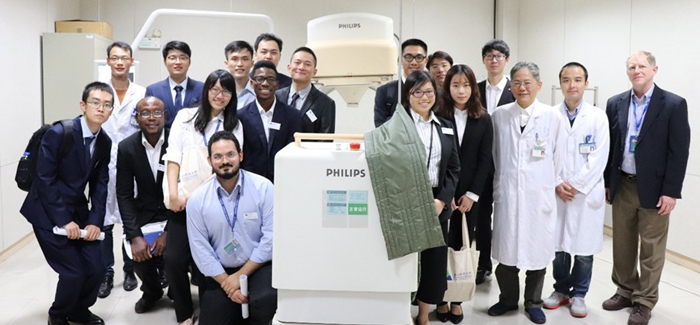 Image credit: Duke Kunshan University
If you're fascinated by the prospect of working with some of the most advanced and sophisticated machinery in the world, this is where you can really put your physics expertise to the test.
Depending on your area of expertise, you may design specialized technology to calculate radioactive implants and beam dosages for cancer treatment, work with laser technology to reduce the need for evasive surgery, or even help develop image-guided surgery to treat disease and diagnose illnesses in patients.
You've got an analytical mindset with top communication skills
It's not enough to simply have the technical know-how when it comes to a career in medical physics. You'll be working closely alongside other healthcare professionals including doctors, radiologists, practitioners, and nurses on a daily basis, so interpersonal and communication skills are vital, as is being a team player and being able to demonstrate good leadership abilities.
You're thinking of studying a master's in medical physics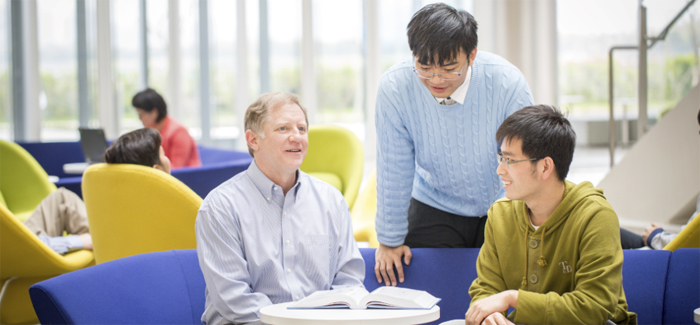 Image credit: Duke Kunshan University
Studying a master's in medical physics can help give your career prospects in this field a real boost. Master's degrees in medical physics such as the one offered at Duke Kunshan University in China teach students the fundamental practices and theories of medical physics.
In the second year, students can break away from this and specialize in diagnostic imaging physics, radiation therapy physics, nuclear medicine physics, or even opt to study a multi-track path.
The two-year MSc in Medical Physics is a joint run degree with Duke University in North Carolina in the US and is fully taught in English. Students spend their first year studying in China, and then spend the summer and first semester of second year studying at the Duke University campus, allowing students to get the best of both countries in one degree!
Lead image credit: Duke Kunshan University
This article was originally published in May 2019 . It was last updated in January 2020