University Application Queries: Who, How, When & What to Ask
According to the Students Online: Global Trends report, released last week, email is by far the most popular method of communication with universities among prospective students. But depending on whether you have a quick query about your university application or a more involved question, there are a number of other methods of communication that can be used, ranging from social media messaging to printed letters.
Below is some information on different methods of contacting universities, including advice on who to contact, what to ask about and when to ask, during the university admissions process.
Methods of communication
1. Email
As I've mentioned, our survey found that email is by far the most popular way of contacting universities. This method is both quicker than putting pen to paper and more formal than sending off a tweet. Students are sometimes dissatisfied with response times, but it is still the most popular method for those asking questions about applying to university.
2. Phone
Phone calls are the most immediate method of communication, and have the benefit of meaning you can get a more personal response to your enquiry – assuming you get through to the right person, and you're able to call during the university's office hours. Make sure you have a pen and paper ready to write down the information you're given, and be prepared to be put on hold.
3. Online contact form
Similar to sending an email but accessed via a form embedded in the university's website, online contact forms ensure that you provide all the relevant information about yourself along with your question. Response times may be slower, but you should eventually receive a reply, and often you'll be sent an email confirming that your query has been received and providing advice on when you should expect an answer.
4. Social media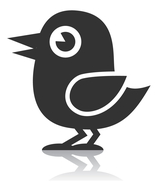 Social media, such as the likes of Facebook and Twitter, is growing fast as a method of communication between students and university representatives, making it easier and faster for both to reach out. In some cases, large investments are being made by universities to improve these channels and to ensure a staff member is available to answer all queries within a short time. Using social media is often faster than other methods of communication, but may not be suitable for formal requests or highly specific questions (i.e. relating to particular programs).
5. Letter
Sending a letter, handwritten or typed, can be a good way to ensure your question gets noticed. Letters should be reserved for formal requests or questions directed at particular faculty members, regarding programs or specialized research for postgraduates. The response time may well be longer than a week, but if you include an email address and phone number on the letter you may get a speedier reply.
6. Other
Other methods of communicating with universities can include attending university open days and fairs such as the QS World Grad School Tour, asking alumni friends, or reading external materials from university advising organizations such as UCAS in the UK or CollegeBoard in the US.
Who to ask
Quick queries about your university application
If you have sent your university application directly to the university admissions department, then your query should be directed to the human resources or admissions staff of the university in question. Contact information for these departments should be available on the university's website.
In countries such as the UK, however, undergraduate-level university applications will go through a third party organization (in the UK this is UCAS), so for information about your application you should contact this third party. Chances are the university itself won't have the required information.
Quick queries regarding specific schools
If you have a quick query for a specific university, whether about their admissions requirements, tuition costs, or available scholarships, it may be best to find out whether they have any active social media channels for incoming students. Because of the way social media is developing in the higher education world, it's likely that you'll get a response much quicker than you would by email.
Undergraduate program questions
If you're looking for a more detailed and informed answer about a specific course, email is the way to go. You should either email the university admissions department or specific faculty members within your field. Often the head of the department, a course leader or senior lecturer in your specialism is a good starting point, depending on your query.
Although you should take time to think about whom exactly to send your email to, it is likely that, if you happen to address the wrong person, your email enquiry will be forwarded on to a correct member of staff. Replies may be slower than on social media, but with an email you're more likely to get a response from someone knowledgeable about the course you're interested in.
Research, master's and PhD questions
If you're looking for a postgraduate program, you'll want to find out whether one of your shortlisted universities specializes in your field of interest. To do this you'll need to get to know the faculty employed in your subject department and if you want to know more about their specialism, get in contact! A good way to do this is via their university email address, or even a good old-fashioned letter addressed to the faculty member via the department and university address. The good thing about a letter is that it lends a certain gravitas to the sender, implying that you are serious about your application.
What to ask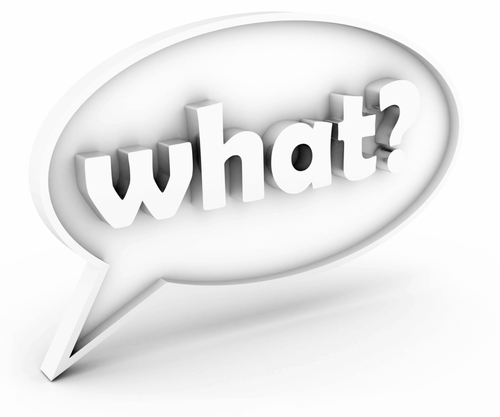 It might sound obvious, but knowing exactly what you want to ask before you ask it is the best way of making sure you receive a definitive and useful answer.
In some cases, the answer to your question will already be available online, either in the FAQ section or other sections of the university website. Make sure you've thoroughly exhausted the website's information before seeking personalized help. This reduces the chances of not getting a reply and ensures that you're not asking a question that's already been answered a million times before.
If you decide that you still need to contact a university personally, make sure you address the correct department (general admissions, tuition fees, international applications etc) and give them as much information about yourself as possible, including your full name, address, student number (if applicable), application reference number (if applicable), date of start of studies, and any other details about your chosen program or issue.
When to ask
If you have a question related to your university application, it's best not to leave it until the week of the application deadline to try and get your question answered. Indeed, this will be the busiest time for university admissions staff as well as third-party organizations, and might mean that your question gets lost in the ether and not answered in time.
Instead, make sure you ask your questions as and when you think of them, preferably a good few months before any deadlines – including cut-off dates for university applications, student loans, program choices, module choices, scholarship applications, etc. Some universities have an upper limit on the number of email queries per student per week, so make sure you consider which questions are the most important and ask these first (preferably in one clear and coherent email).
For more ideas about how to contact universities:
This article was originally published in August 2014 . It was last updated in November 2022